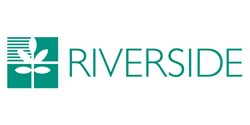 It's particularly gratifying that we were positioned to do the first procedure in Virginia using this breakthrough technology.
Tappahannock, VA (PRWEB) October 11, 2013
Joint surgery, including total knee replacement, has steadily moved toward more durable implant materials, less invasive procedures and greater precision. As part of that progress, computer-based guidance systems have played an important role in helping surgeons accurately position and align joint implants.
Now, that evolution has gone a step further.
Tyler C. Wind, MD, a fellowship-trained orthopaedic surgeon practicing at Riverside Tappahannock Hospital, recently performed the first total knee replacement in Virginia to utilize iAssist Knee, an innovative new surgical guidance system developed by Zimmer, a worldwide leader in joint replacement devices.
Dr. Wind believes that while this leading-edge technology has important implications for the future of knee replacement procedures, the site for its inaugural implementation is also noteworthy.
"The expectation would be that a surgical innovation of this magnitude would be initially carried out at an academic medical center or a large urban hospital," Dr. Wind said. "But clearly that wasn't the case."
Along with his fellowship training in computer guidance and past experience with navigation technology, Wind maintained a relationship with Zimmer that continued after he arrived in Tappahannock to practice.
"They felt that the convergence of specialized training and experience I had in this particular area of orthopedic surgery was a good basis for carrying out the state's first knee replacement using this new generation tool here at Riverside Tappahannock Hospital, a smaller community facility in a relatively rural area," Dr. Wind said.
"It's good to adopt new approaches if they're effective, but this is an example where we actually led the way. It's part of our commitment to making it possible for people in rural communities to access a high level of care closer to home. It comes out of a belief that technology that can increase efficiency and improve patient outcomes should be available to everyone, not just to people in heavily populated areas."
The iAssist system provides a less complex alternative to existing surgical guidance systems that use an expensive computer and peripheral equipment positioned in the operating room to provide information to the surgical team.
While the current generation of "smart" systems offers advantages over orthopaedic surgery done without computer assistance, Dr. Wind believes the newer technology provides even more benefits.
"Existing guidance systems are quite effective but they rely on optical components that need a clear line-of-sight into the operating field," Dr. Wind said.
That's not always easy to maintain, Dr. Wind added, explaining that they also require the use of tracking pins placed in the leg through small incisions. The new system uses golf ball-size disposable pods with self-contained navigation components.
"The pods are built into the surgical instruments themselves to provide instantaneous and highly accurate implant positioning and alignment validation," Dr. Wind said. "These devices utilize Bluetooth wireless technology to communicate directly with each other and provide feedback to the surgeon through a simple electronic display without any external devices. Overall it's a more streamlined and potentially faster approach that doesn't require extra equipment in the operating room. More importantly, it eliminates the need for pins or additional incisions."
As a surgeon with specialized training and considerable experience in computer-guided surgery, Dr. Wind said he was able to quickly adopt the new technology.
"Being familiar with using three dimensional surgical navigation systems for joint replacement definitely helps shorten the learning curve," Dr. Wind said. "But because this is an effective system with potential benefits for both health care providers and patients, I would expect that it's going to be used by a growing number of orthopedic surgeons. Given that likely scenario, it's particularly gratifying that we were positioned to do the first procedure in Virginia using this breakthrough technology."
Dr. Wind said he's "confident that the future of joint replacement surgery will continue gravitating toward more efficient, more affordable and more personalized techniques and devices that rely in large part on evolutionary and even revolutionary technology. At the same time, it's important to keep in mind that like any surgical tool, navigation systems can only enhance the surgeon's existing skills. The iAssist technology, for example, is categorized as 'intelligent instrumentation,' but it's not a replacement for brain power. It's not going to be a substitute for the human interaction between physician and patient."
About Riverside Tappahannock Hospital:
A member of the not-for-profit Riverside Health System, Riverside Tappahannock Hospital (RTH) operates a 67-bed hospital in Tappahannock, VA, that primarily serves the residents of the Tappahannock area, including Essex, King and Queen, and King William counties and the Northern Neck counties of Richmond, Westmoreland, Northumberland and Lancaster counties. The range of services offered at RTH is comparable to many of the larger hospitals, from diagnostic cardiology, surgical care, physical therapy, bone density screening, pain management, and home health and hospice care. The hospital is located at 618 Hospital Road.