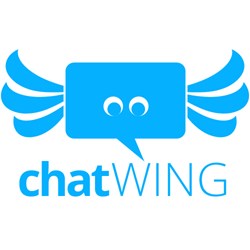 Boston, MA (PRWEB) October 18, 2013
As part of its Facebook exploration campaign, Chatwing.com is planning to share premium coins to Facebook users. This initiative was revealed in the company's array of blogs and content chatrooms. The developers can share virtual coins in the Facebook community by implementing these key strategies:

Facebook contests. Chatwing chat software will hold contests in several Facebook communities and groups. Through these contests, the company can give out virtual coins which are necessary to improve the registered users' experience of global connectivity. These Facebook contests can tackle trends, hot topics, current events, and logic questions.
Direct communication. Moderators of Chatwing chatroom are also reaching out to Facebook communities so that they can message users directly. This can be done by making short online surveys. Those who answered the surveys have higher chances of getting premium coins. However, it is important to note that only registered Chatwing users can access the virtual coins.
Testimonials. Chatwing chat app users who are active in Facebook can also share their testimonials about the chat widget. The participants can get free virtual coins from the company.
Currently, the developers are working on new premium services such as direct file upload feature, more avatars, and other connectivity options. Web users can check out Chatwing's Facebook page for more updates.
About Chatwing.com
Chatwing.com is a company that has brought innovation to the modern chat software. Operating for more than five years now, Chatwing and its team of developers have dozens of ideas ready to be introduced to the public. The Chatwing chat app is an easy-to-use online tool that can help web users interact with each other and can also generate continuous traffic. Chatwing will always be a "freemium" application for everyone.