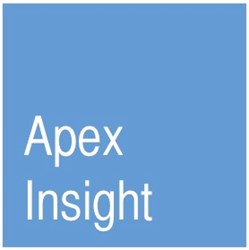 "Even though the management team have worked in the industry for 30 years, they welcomed the fresh insights given by Apex" - Paul Morris, ISIS Equity Partners
London (PRWEB UK) 14 October 2013
Apex Insight carried out commercial and operational due diligence to support this transaction. The commercial due diligence work included defining the addressable market for Carousel, estimating its size and forecasting probable growth, assessing the strength of Carousel's relationships with its leading customers and partners and exploring their views of future market developments and the opportunities for Carousel. Operational work included reviewing Carousel's skills, its operational and management processes, its IT systems and how it uses management information and KPIs to make business decisions.
Carousel, based in Sittingbourne in Kent, provides bespoke logistics solutions which incorporate a range of value-added services such as in-night distribution, e-fulfilment and outsourced procurement, in addition to management of all aspects of warehousing and transportation.
Interviews with Carousel's largest customers showed that the company is seen to consistently deliver high-quality service which meets or exceeds their expectations. Other findings include:

Carousel's markets offer it significant opportunity to continue to grow.
The Carousel team has a strong reputation for designing innovative and sophisticated logistics solutions which meet customers' needs closely
The company's systems and IT integration capabilities are seen to be superior to those of many of the leading logistics groups.
ISIS Equity Partners manages funds of over £1.2bn in value and has invested in over 100 businesses. Paul Morris, who led the deal for ISIS, said:
"Apex Insight's work was particularly useful because they really understood Carousel's business and its markets. This meant they were able to address the right questions for this transaction and helped provide a robust framework for a new more ambitious growth plan. Even though the management team have worked in the industry for 30 years, they welcomed the fresh insights given by Apex."
About Apex Insight
Apex Insight is an independent provider of research, analysis and consulting services covering business services markets in the UK and Europe.
In addition to logistics, recent Apex Insight work has covered markets including Express Parcels, E-fulfilment, IT Services and Support, Business Process Outsourcing, Facilities Management and a range of Consumer Credit Services. As well as private equity firms, its clients include corporates, banks, consulting firms, trade associations, regulators and other government bodies.