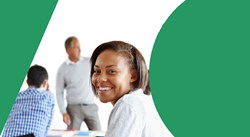 GSM London...aim to promote equity in their college, as students of all social and ethnic backgrounds are welcome onto their tailored degree course programmes
London (PRWEB UK) 13 October 2013
Where once university and higher education was only for the social elite, institutions of late have seen a progression into mass participation, as nearly half of 18-30 year olds are now looking to take their studies to a higher level.
GSM London's own Professor Alison Wride looks into the implications of widening participation in the UK and what this means for both students and the country's higher education institutions. Wride explores the benefits of increased intakes where this results in a higher quality of learning and facilities.
While the number of students embarking on a path of further study in the UK has increased dramatically since the 1950s, when it was only a possibility for the privileged few, there is still a long way to go, according to Wride in this article on widening participation. Evidence has shown low participation within certain ethnic groups, with finance, access to information and prior academic achievement all identified as limiting factors.
GSM London hopes to change these figures and aim to promote equity in their college, as students of all social and ethnic backgrounds are welcome onto their tailored degree course programmes. Wride said in her article that, institutions like GSM London, 'are focusing strongly on what students from under-represented backgrounds will go on to do after university, ensuring that they not only have the knowledge and technical ability that comes with a degree, but that they also acquire networking and other skills that will allow them to take up the best jobs'.