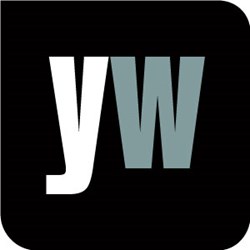 London, UK (PRWEB UK) 25 October 2013
A growing number of employers are taking steps to help employees reduce their stress, Private Healthcare UK reported September 12th. According to the article, "Employers helping employees reduce stress," employers are increasingly trying to mitigate employee stress levels, following on from a number of studies on workplace stress. Kathleen Mahieu of Aon Hewitt commented, 'Employees are increasingly feeling stressed by work-related pressures, and this can often be destructive to health, productivity and performance. Employers recognise the impact that high stress levels are having on their workforces and are implementing programmes to help employees recognize stress, reframe it in more positive ways and focus on what they can control.' (http://www.privatehealth.co.uk/news/september-2013/employers-helping-employees-reduce-stress-38740/)
With this in mind, Yourwellness Magazine explored ways to relieve stress in the workplace. Yourwellness Magazine noted, "Stress management helps you to reduce the negative side-effects of stress and allows you to handle stressful situations calmer than before. In short: it helps you to improve your ability to cope with stress and to avoid stress related conditions, such as chronic headaches, heart diseases and depression. Another benefit of stress management techniques is that it will help you to avoid careless mistakes, which would cost you a lot of time in order to cut out these mistakes." (http://www.yourwellness.com/2011/06/stress-management-how-to-manage-stress-at-work/#sthash.CxOa0Tcj.dpuf)
Yourwellness Magazine outlined four main ways to manage workplace stress:
1. Time management. Improper time management can be one of the main reasons that cause stress, as individuals are anxious about meeting deadlines and accomplishing targeted tasks and goals.
2. Physical activity. Sport in general increases the productions of endorphins and decreases stress hormones.
3. Organization. Prioritise tasks in order of importance, so that there's less stress at the end of the day over things that didn't get done.
4. Avoid a stressful lifestyle. Aside from workplace stress, reduce stressful lifestyle factors like sleep deprivation, drugs and poor food habits.
To find out more, visit the gateway to living well at http://www.yourwellness.com.