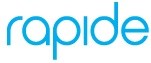 Being awarded a place on the G-Cloud is fantastic news for Rapide.
Coventry (PRWEB UK) 14 October 2013
Rapide, who already have an array of Public Sector clients, including the Foreign and Commonwealth Office, the Home Office and NHS Scotland, are one of the latest companies to be taken onto the initiative which is designed to help the Government adopt cloud computing and save £120 million a year on ICT.
Rant & Rave is the award winning technology that enables organisations to capture and respond to the thoughts and comments of their customers and employees in real-time. Feedback, captured via the mobile and other more traditional channels is analysed using state-of-the-art text analysis and presented back to the brand involved in a real-time dashboard. Rant & Rave directly supports the need for improved citizen engagement in Government and provides patients with a real-time, always-on feedback mechanism at a time when the NHS is demanding better ways to address patient concerns. Responding to feedback is straightforward and fast, providing Public Sector bodies with a true 'listening post' to inform policy and improve process.
Inform & Interact is Rapide's proactive communication solution that enables clients to contact their audience with ease - whether that is via text messaging, voice calls, a personal assistant facility or a conference call system - all with the impact of making communication with customers and employees much easier.
Last year, the Government stated its commitment to driving down ICT spend by engaging SMEs in the supply of products and services via the platform. This gives SMEs the opportunity to have access to over 4,000 different buyers who are looking for IT suppliers.
Nigel Shanahan, MD and founder of Rapide says: "Being awarded a place on the G-Cloud is fantastic news for Rapide. We already have a firm Public Sector client base and we are looking forward to building on this for the future. The G-Cloud is a fair and economically efficient way of finding reliable suppliers for Public Sector bodies, while providing smaller businesses with the opportunity to win large scale contracts that will help grow their business in the long-term."
Rapide had to undertake a rigorous and formal tender qualification process before they were added to the list to ensure the high standards of the companies selected.
Rapide already lists half of the FTSE as their clients, and big name brands include ATOS, Barclays, Vodafone and Aviva.
Ends
For press enquiries please contact jennifer.morris(at)rapide(dot)co(dot)uk on 02476 011 905.
Notes to Editors
Rapide was launched in 2000 by Nigel Shanahan and is one of the UK's leading customer engagement specialists, providing customer engagement solutions that drive advocacy to half of the FTSE. Visit http://www.rantandrave.com for more information.
They produce state-of-the-art proactive communication and fast feedback technology that lets their clients increase revenue and reduce churn by listening and reacting to the voice of the customer in real-time.