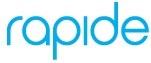 Coventry (PRWEB UK) 15 October 2013
The three year study will look at the concept of motivational text messages and see if SMS has been effective in preventing the development of diabetes. 90 people are currently signed up to the study and ICL is inviting GPs across the country to sign their patients up to the scheme with the hope of recruiting over 1,000 people in the next 12 months.
The study will engage Rapide's proactive communication solution, Inform & Interact, to send out text messages to participants. Out of all the people signed up, half will receive three text messages a week (Monday, Wednesday and Friday) motivating them to take positive action to improve their condition. An example text includes "Try to reduce your salt intake" and "Take a walk rather than use the bus today."
Hazel Thomson, SMS study Coordinator at Imperial College London says, "If the system is shown to be effective through the study, SMS could be widely used across the health service and this would in turn have a hugely positive impact on the NHS and the general public."
Ends
Notes to Editors
Rapide was launched in 2000 by Nigel Shanahan and is one of the UK's leading customer engagement specialists, providing customer engagement solutions that drive advocacy to half of the FTSE. Visit http://www.rantandrave.com for more information.
They produce state-of-the-art proactive communication and fast feedback technology that lets their clients increase revenue and reduce churn by listening and reacting to the voice of the customer in real-time.