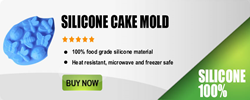 (PRWEB) October 11, 2013
Recently, TOGOHK.com, a global company based in Shenzhen China, has announced it has developed a new collection of silicone chocolate candy molds; these molds are available in custom designs.
According to a development manager of the company, these new silicone chocolate candy molds are now offered online. Furthermore, to help the clients and other distributors in need of improvement, TOGOHK.com is offering a 30% discount on any order of silicone chocolate candy molds. The special offer will last until Oct. 30, 2013.
The manager said, "We are happy to offer custom designs for our clients, and we want people to feel connected to the modern life or a better life style. We are so excited to introduce our new designs to our customers. TOGOHK.com is a privately owned company offering many silicone molds. We have a commitment to provide premium and dedicated service to a select group of clients throughout the world."
As a leader in the industry, TOGOHK.com has provided a win-win solution for all its partners in trying to do the right thing for them. TOGOHK.com considers it an important job to get involved with silicone chocolate candy molds. It aims to expand its influence in the global market, especially the American market.
About TOGOHK.com
Founded in 2003, TOGOHK remains committed to delivering the highest quality mold products to its clients and consistently improve upon products so that customers are provided the most effective silicone molds available. Its professionals stay current with industry developments, trends and regulations.
For more information about the business, please visit: http://www.togohk.com/?gallery=silicone-chocolate-mould