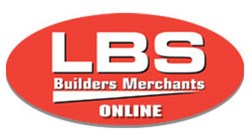 To be included on this list is an honour and a sign of a strong business, LBS Builders Merchants is proud to have achieved a ranking of 24 out of 100
(PRWEB UK) 13 October 2013
Every year, Swansea Bay Business Life Magazine publishes a list of the 100 Top Companies in South West Wales. This is a very important list, as many of the businesses make a significant contribution to society and the local economy and are important pillars within the community. To be included on this list is an honour and a sign of a strong business, which is why LBS Builders Merchants is proud to have achieved a ranking of 24 out of 100.
In the listings of the top 100 companies, stats and figures such as turnover and pre-tax profit are on display. LBS Builder's Merchants is show to have a turnover of £30,560,000 and a pre-tax profit of £1,429,000. These are impressive statistics and the company is confident that they will improve their results next year.
Bright Future for South West Wales Companies
The results of this ranking show that the combined turnover of the top 100 companies in South West Wales has increased substantially since the last year – an increase of nearly £1 billion or 18 percent. These profits show that opportunities for growth abound in this region and that the economy is in good health.
According to Graham Morgan, the director of the South Wales Chamber of Commerce, businesses in Swansea and the surrounding regions have a lot to be positive and optimistic about. He states that more than three quarters of the businesses surveyed will expect to at least maintain or increase their profitability over the rest of the year.
If Swansea's application to become the UK City of Culture in 2017 is successful, this will only build on the strong growing reputation of this city and open up a number of great opportunities for investment.
About LBS Builders Merchants
This South West Wales based company was founded in 1931 and it has grown to become one of the leading independent builder's merchants in the region. The company is still family owned, even after 80 years. The company has 14 different outlets in South West Wales and it supplies a range of building materials to the Civil Engineering, Roofing, Building, Development and Self Build industries.
The company is dedicated to providing clients with excellent customer service. They are continuously investing in the business and training staff, employing over 200 people throughout their network.
LBS is also known for supporting local charities, school and organisations in programs that encourage the next generation of tradesmen and women.
For some more information on LBS Builders Merchants feel free to contact them at 01558 824044 and email them at info(at)lbsbm(dot)co.uk