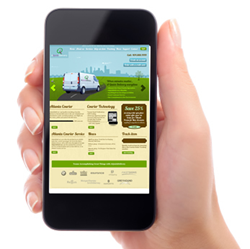 Atlanta, GA (PRWEB) October 14, 2013
AQuickDelivery announces electronic device courier services. Atlanta Courier has made the announcement in efforts to expand its' current client base, increase The customer loyalty and promote sales growth. AQuickDelivery strives to be the best choice for same-day delivery in the Atlanta and Metro Atlanta area.
AQuickDelivery offers electronic device courier services for laptops, iPads, iPhones, tablets, and other various types of technology. The courier company seeks to accommodate the high usage of modern technology, which has expanded beyond desktop computers. Clients can turn to AQuickDelivery to pick up and deliver these items from their offices, hotels and other locations. Electronic devices can be picked up from anywhere, with the exception of retail stores.
AQuickDelivery can deliver computer devices to residences. Whether it is an iPad or a laptop, AQuickDelivery can quickly transport the item right to the recipient's front door. Normally packages delivered to residences can be left with the client's consent, in the event no one is home. Because of the high value of electronic devices, AQuickDelivery recommends the customer coordinates with the recipient to be at the residence to receive it. If they are not home, the courier will contact the sender for additional delivery instructions.
AQuickDelivery is capable of redelivering packages or even rerouting of its' drivers to a secondary delivery location. Rerouting is subject to additional delivery charges. Courier requests for electronic devices can be made via phone or online. For any special delivery requests, clients can contact AQuickDelivery 24/7 to discuss any of their same-day delivery needs.
AQuickDelivery is a premier same-day courier offering transportation and distribution services. From small packages to palletized freight, AQuickDelivery delivers fast! As a leader in the courier industry, their goal is to perform optimal courier logistic solutions and superior customer service every time. The courier provides same-day delivery successfully for over 1,500 clients, including Fortune 500 companies throughout Georgia.