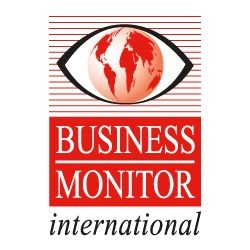 Gas shortages, inefficient transmission and distribution infrastructure and concerns about corruption could all weigh on investment in Africa's second largest economy.
(PRWEB UK) 14 October 2013
Business Monitor has just released its latest findings on Nigeria's struggling power sector in its newly-published Nigeria Power Report.
It appears that the privatisation of Nigeria's power sector has gathered momentum in recent months, with President Goodluck Jonathan and his government pressing ahead with plans to sell state owned power sector assets and attract huge amounts of foreign direct investment. Business Monitor has long felt that such investment would be needed to support Nigeria's rapidly growing economy. But they remain cautious with regards to the sheer size of the country's ambitious capacity expansion plans and the timescales that have been outlined for bringing new power infrastructure online. While significant demand for electricity undoubtedly exists, Business Monitor believe that gas shortages, inefficient transmission and distribution infrastructure and concerns about corruption could all weigh on investment in Africa's second largest economy.
A number of developments over 2012 and 2013 have raised hopes that the country's power sector may be on the verge of realising some of its considerable potential. With strong economic growth and positive demographic fundamentals set to support surging demand, and hundreds of investors reported to be showing interest in power sector assets that are being allocated for privatisation, Business Monitor believe the potential exists for Nigeria to expand its power generation capacity to 10,000MW by 2014.
However, while their forecasts for the country are growing increasingly optimistic, significant hurdles remain - not least gas supply shortages that could crimp generation in Nigeria's gas-heavy electricity generation mix. Additionally, Business Monitor know that issues ranging from deep-rooted corruption and persistent insecurity, to vested interests and fuel-related bottle necks, present pertinent downside risks to their forecast. As a consequence, although they are growing increasingly optimistic and forecast an annual average increase of 8.9% for power generation between 2013 and 2022, only some of the power projects in the pipeline have been included in their capacity forecasts.
The key trends in the Nigerian electricity market are:
On April 2013, 15 preferred bidders received their certificate of transaction from President Goodluck Jonathan after paying 25% of their bid prices for assets that were formerly part of Power Holding Company of Nigeria (PHCN). At the time, they were then given six months to pay the remaining 75% before taking over full ownership of the companies - indicating the privatisation process is registering
tangible results.
To this end, in August 2013, Transcrop Ughelli Power Limited, a subsidiary of Transnational Corporation of Nigeria (Transcorp), announced it had paid Nigeria's Bureau of Public Enterprise (BPE) the full amount of US$300mn for the Ughelli power plant. The company purchased the plant under the first round of the federal government's privatisation of power assets formerly held by PHCN. TUPL, which signed a cooperation agreement with US-based General Electric (GE) in early 2013, will raise the plant's operational capacity from 300MW to 1,070MW over the next five years.
With the break-up of PHCN proceeding, attention is now turning to the privatisation of other assets. In June 2013, PHCN announced that it was ready to privatise 10 new gas-fired power stations. Furthermore, on August 19 2013, the Nigerian government stated that a total of 386 companies were on the shortlist of companies vying to purchase some of the 10 plants, with site inspections and negotiations with the relevant stakeholders set to begin shortly.
Given existing project pipeline, gas is set to remain the country's primary fuel for power generation, with all new National Integrated Power Project (NIPP) projects using simple or combined gas-fired turbines. As such, Business Monitor expect gas-fired electricity generation to grow at an annual average of 10% through to the end of their forecast period in 2022.
Aligning with plans to expand the hydropower sector, in June 2013, the Minister of Power, Chinedu Nebo, disclosed that Nigeria's National Economic Council (NEC) had approved a total of US$1.72bn as counterpart funding for the construction of three major hydroelectric power stations. Just a month after the announcement, Chinese state-owned Sinohydro and Chinese National Electric Engineering (CMEC) announced they had started the construction of the 700MW Zungeru hydroelectric power plant in July 2013. The Export-Import Bank of China will finance 75% of the project, while the remainder will be funded by the Nigerian Power Sector Intervention Fund, reports Xinhua. The US$1.29bn project is expected to be completed by end-2017.
In an effort to assuage the fears of potential investors in the power sector and reduce financial risk when operating supply-plagued gas-fired capacity, in April 2013 the World Bank signed a US$145mn Partial Risk Guarantee (PRG) with the Egbin state power authority, Chevron Nigeria and Deutsche Bank. The deal will secure gas supplies to the Egbin power station over the lifetime of the 10-year deal.
Although the government's attempt to strengthen the regulatory framework has certainly played a role in attracting a number of international investors, risks relating to the business environment remain prominent.
Business Monitor is a leading, independent provider of proprietary data, analysis, ratings, rankings and forecasts covering 195 countries and 24 industry sectors. It offers a comprehensive range of products and services designed to help senior executives, analysts and researchers assess and better manage operating risks, and exploit business opportunities.