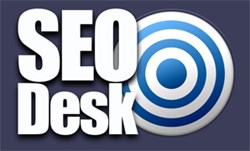 (PRWEB UK) 12 October 2013
Midland Credit, one of the UK's leading car finance companies, is pleased to announce that they now provide an answer to all car finance applications within one hour of the claim being submitted. The company understands that applying for credit or finance is nerve racking, especially in the current economic climate. There is also the fact that many people will not apply for car credit until they find a car that they like, which means that time is often of the essence when it comes to applying for finance. These are the key factors that have led the company to improve their turnaround and now offer an answer in one hour across the board.
Although there are a number of car finance companies who have started up in recent years, Midland Credit has the experience that people can trust. The company has been providing bad credit car finance options for over thirty years. This means that the company has lived through many peaks and troughs in the economy. A recession causes many people and businesses to tighten their belts, but this means that people in need of support are usually the ones that are denied it.
Having helped so many people to obtain a bad credit car loan, Midland Credit understands the enormous impact having access to a car can have on people's lives. In the current economic climate, the company is dedicated to assisting as many people as possible to get on the road. Whether people need a car for work, family life or any other activity, owning a car is something that can make life considerably easier and more comfortable for that person and their family.
Midland Credit understands that many people can be denied car finance for reasons that are no longer relevant. This is why the firm takes a fairer approach to providing car finance. If a client fails to keep up their payments, the client will lose access to the car. However, Midland Credit has a high record of helping clients to find payment plans that are suitable to their needs and which can be maintained. In now offering an answer to all applications within one hour, Midland Credit hopes that they can make the process of applying for finance even easier.
About Midland Credit:
Midland Credit has been supplying car finance solutions for over thirty years. The company has developed a strong reputation for assisting clients to obtain finance when they have been refused elsewhere. The company knows that people can be denied credit for a variety of reasons, and a refusal is not always an indication of an ability to pay a finance agreement. This is why the company is regarded as a leading UK supplier of bad credit car loans, making them the obvious choice to turn to if credit is difficult to obtain.