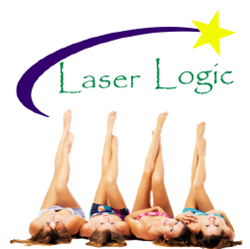 Atlanta, GA (PRWEB) October 12, 2013
Laser Logic, a premier laser spa with two locations in Georgia - Atlanta and Alpharetta, today announced a breakthrough laser hair removal pricing model. Unlike competitors, who sell laser packages in series of six treatments with no guarantee, all Laser Logic laser clients will have packages in series of eight, plus an industry first- a two year hair-free guarantee. In the laser hair removal industry, it is very common that clients require significantly more treatments to be hair-free than the original series of six. Laser Logic clients not only matches the prices of any competitor, but they guarantee that any additional treatments or touch-ups needed are free for the two years until clients are hair-free.
Laser Logic uses the Candela GentleMax exclusively at both the Atlanta and Alpharetta locations. The Candela GentleMax is an integrated aesthetic platform that offers the aesthetician more power and versatility than any other multi-wavelength device. It combines the fastest and most powerful 755 nm Alexandrite laser with the 1064 nm Nd:YAG laser for high performance treatment capabilities in terms of speed, efficacy, ease-of-use, outstanding performance, safety and patient satisfaction. In addition, the Candela GentleMax was approved by the Food and Drug Administration (FDA) for use in hair reduction, epidermal pigmented lesions, sun-damaged skin, age spots, freckles, vascular anomalies, spider veins, telangiectasia on the face and legs, telangiectatic matting, and "Beard Bumps."
Laser Logic was started by licensed aestheticians who have over 25 years combined experience in laser hair removal in Atlanta area. Laser Logic technicians have used the Candela Nd:YAG and Alexandrite lasers to safely treat over 18,000 clients of all skin types and ethnicities.
Laser Logic makes laser hair removal easy- consultations are always free; and they stand by their motto, "We guarantee that you are hair-free!"
Laser hair removal is a safe solution for treating unwanted hair nearly anywhere on the body. During a treatment session, the laser energy is aimed directly at the targeted hair follicles. The pigmentation of the hair absorbs this energy, killing the follicle and preventing future re-growth.
Since follicle damage from the laser only occurs if delivered during the individual hair's growth phase, multiple sessions are necessary to ensure that all hairs in the targeted area are treated, and the desired level of hair reduction is achieved.
Stephanie Bruce, a spokesperson for Laser Logic, commented, "Although there are alternatives for getting rid of unwanted hair, laser hair removal is the only procedure that offers permanent hair reduction. Laser Logic tailors each treatment to that individual's skin type and hair type." Bruce continued, "Lasers are especially effective at treating large body areas, and can take as little as ten minutes - with sessions spaced 4-8 weeks apart."
At Laser Logic, most popular treatment areas for male clients include the back, shoulders, chest, back of neck, and upper arms. Many men seek laser hair removal as a solution to ingrown hair follicles.
For women, the most commonly treated areas are the chin, lip, face, under arms, legs, and bikini line.
For more information, please visit http://www.laserlogic2.com. For press inquiries, call (404) 593-0371 or email feedback(at)laserlogic2(dot)com.
SOURCE:
LASER LOGIC
(404) 593-0371
130 West Wieuca Road NE, Suite 204
Atlanta, GA 30342