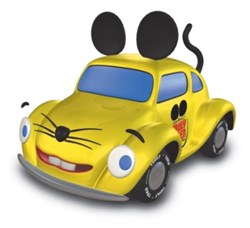 The entire team is looking forward to servicing the area with Truly advanced techniques, methods and the Green Side of Truly approach
Omaha, NE (PRWEB) October 14, 2013
Truly Nolen, the largest family-owned pest control company in America, is pleased to announce the grand opening of their first independently-owned and operated franchise in Nebraska located at 1322 South 138th Street in Omaha.
Franchise owner and operator Keith Kepplin will lead the new Omaha franchise after almost a decade in the pest control industry. His well-rounded management experience, coupled with his positive attitude and determination to help others, makes him a perfect fit in the expanding Truly Nolen family.
Omaha is the first outpost for Truly Nolen in the state of Nebraska with seven employees ranging from service technicians to administrative support. The Omaha team will celebrate its grand opening with a ribbon cutting ceremony on October 17 at 2:00 p.m. with the support of the Greater Omaha Chamber of Commerce and will take place at Chamber offices located at 1301 Harney Street.
"We're thrilled to have expanded into Nebraska," said Vice President of Domestic Franchising Ron Desear. "All of our services, including the four season pest control, is a perfect fit for Omaha's climate and seasonality."
The Omaha franchise will serve the Elkhorn, Millard, Papillion, Bellevue, La Vista and Ralston areas. Services include residential four seasons pest control, commercial 12-step pest control, termite, mosquito, bee and wasp, bed bugs and rodent trapping and proofing.
"The entire team is looking forward to servicing the area with Truly advanced techniques, methods and the Green Side of Truly approach," said Kepplin. "We can't wait to show the Omaha community the quality of pest control Truly Nolen has to offer and let them know we're here for them."
The company, which is celebrating 75 years of business this year, celebrates the opening of the first branch in Nebraska with more than 1,000 employees nationwide and branches in 58 countries.
To contact the Omaha branch, please call 402-333-1351 or visit http://www.omaha.trulynolen.com.
About Truly Nolen
Founded in 1938, Tucson, Arizona-based Truly Nolen of America is the largest family-owned pest control company in the United States. Truly Nolen has more than 80 corporate branch offices in Arizona, California, Florida, Nevada, New Mexico, Texas and Utah. The company also has independently owned and operated franchises in an ever-growing number of states and territories including Kentucky, Georgia, New Jersey, Canada, and Puerto Rico, totaling 58 countries. For more information, please visit http://www.TrulyNolen.com.