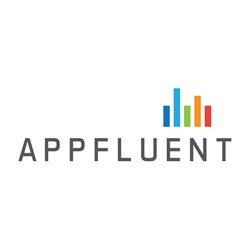 "Enterprises are looking to identify workloads that are really well suited for offload, seamlessly movethe workloads in a way that dramatically speeds them up and save tremendous amounts of money,"- Tim Stevens, Cloudera
Rockville, MD (PRWEB) October 14, 2013
Appfluent Technology, Inc., a provider of Big Data usage analytic solutions, has been selected by Syncsort, a global leader in Big Data integration solutions, as a premier technology partner. Customers of both companies are embracing Hadoop as one of the most cost effective ways to leverage data from legacy mainframe and enterprise data management systems, making it available for business intelligence and analysis. Syncsort and Appfluent's combined solution helps achieve this goal by addressing data warehouse rationalization ─ a leading use case for Hadoop.
"Companies are embracing Big Data Analytics powered by Hadoop as an imperative to sustain and extend their competitive advantage," said Josh Rogers, president, Syncsort. "As early adopters create their Hadoop infrastructures, they are realizing there is a significant cost savings available to those who can move data and processing from their data warehouse and mainframe to Hadoop. Appfluent's ability to provide the insight needed to identify data and processing that can free up precious warehouse resources, combined with Syncsort's unique competency to move data and processing to Hadoop, allows customers to confidently execute highly efficient and cost effective warehouse rationalization programs."
Appfluent's Visibility™ software shows companies which of their data and transformations are
absorbing valuable data warehouse space and processing, and thereby are most suitable to move to Hadoop ─ a more economical option. Appfluent data usage analytics software delivers deep-dive visibility into systems, so enterprises can slash rising data warehouse costs and proactively manage business intelligence performance, while unlocking the value of Hadoop.
With the recent release of DMX-h, Syncsort delivers a native, Hadoop-based Extract, Transform and Load (ETL) and data migration solution. Because of its native integration with Hadoop's Map Reduce framework, DMX-h allows customer to both lower the skill level for Hadoop development, and significantly improves cluster performance. This powerful combination of benefits is unique in the industry and is critical for supporting the requirements of warehouse rationalization programs.
"Enterprises are looking to identify workloads that are really well suited for offload, seamlessly move the workloads in a way that dramatically speeds them up and save tremendous amounts of money," said Tim Stevens, vice president, business and corporate development, Cloudera. "Combining solutions from our technology partners Syncsort and Appfluent onto our best of class Big Data Platform achieves the unrivaled efficiency and lower TCO customers are demanding."
The Syncsort-Appfluent partnership is has the goal of providing customers with a path to migrate
from an expensive extraction, load, and transform (ELT) model to Syncsort's 'smart' Hadoop ETL model, providing broader access to the widest range of data. This emerging approach leverages lower cost Hadoop resources against the right transformation candidates that are driving up costs and reducing performance of the enterprise data warehouse. The intelligence provided by Appfluent enables customers to identify the most expensive processing and transformations tied to less valuable analytics, less active users, and dormant data as ideal candidates for Hadoop. Syncsort's DMX-h allows customers to easily migrate the data and processing identified by Appfluent.
"Enterprise data warehouses are not going away," said Frank Gelbart, chief executive officer of Appfluent. "However, in order to perform optimally and be cost-effective they cannot continue to add more terabytes of unused data and run all batch transformations. Appfluent helps customers allow for continued Big Data growth without expanding the data warehouse. Our partnership with Syncsort gives customers the tools to turn their knowledge into action. Furthermore, we are seeing more and more customers adopt data warehouse rationalization as the starting point for their Hadoop initiatives given the significant ROI and quick payback."
Syncsort and Appfluent will be available to discuss their partnership at Hadoop World at the New York Hilton Midtown in New York City on October 28 – 30, 2013.
About Syncsort
Syncsort provides data-intensive organizations across the big data continuum with a smarter way to collect and process the ever-expanding data avalanche. With thousands of deployments across all major platforms, including mainframe, Syncsort helps customers around the world to overcome the architectural limits of today's ETL and Hadoop environments, empowering their organizations to drive better business outcomes in less time, with fewer resources and lower TCO. For more information visit http://www.syncsort.com.
About Appfluent
Appfluent provides IT organizations with unprecedented visibility into their Big Data systems to
reduce costs. Appfluent helps companies put the right workload on the right system, across data warehouses, business intelligence, and Hadoop. Seeing every analytic and Extract, Transform and Load (ETL) that hits your Big Data systems, Appfluent can see where you are wasting expensive storage and compute. With Appfluent, enterprises can address exploding data growth with confidence, proactively manage performance of BI and data warehouse systems, and realize the tremendous economies of Hadoop.
Follow Appfluent on Twitter @appfluent
Press Contacts
For Syncsort:
Michael Kornspan
Director, Corporate Communications
201-930-8216
mkornspan(at)syncsort(dot)com
For Appfluent:
Michelle Sullivan
Director, Marketing
703-283-9272
msullivan(at)appfluent(dot)com