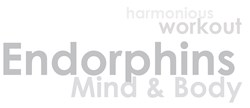 Island Park, NY (PRWEB) October 11, 2013
Prepare to have an out-of-body experience with a collection of the most captivating Mind & Body Wellness videos from acclaimed aerobics instructor and executive producer Yvette Vega.
The Endorphins Mind & Body DVD collection offers a complete introduction to how music works as a natural endorphins trigger. The four-DVD collection blends multiple disciplines into a unique, instructive and enlightening series that is unlike anything available. Purchase the entire collection now and receive the fourth DVD free.
Endorphins Mind & Body consists of four of the most sensational health & wellness and yoga DVDs, which combine eastern influences with fluid exercise techniques that promote calorie burning and weight loss, strength, toning, and flexibility. Leave all troubles behind and travel to a blissful place emanating positive energies that will cleanse everyday stresses and rejuvenate the soul while nurturing the body with a dose of congenial physical activity.
Activating Endorphins has been used to promote health and wellness for centuries by indigenous cultures, including Aborigines and Shamans, among others. Yvette Vega, of Taino descent and born to Puerto Rican parents, has been exposed to healing modalities and energies all of her life instructs the Affirmation & Qi Bath title. The fast pace of today's world requires us to be mindful of our state of consciousness. Physiological and mental health depends on our ability to unblock ourselves, filter out negativity and purify our thoughts and intentions.
Qigong is an ancient Chinese system that expels pathogens from the body. For people not satisfied with their health or energy levels, Qigong is the form of exercise. The DVD is instructed by Mehmet Zendut, second degree holder in Chinese Kung Fu Wu Su, Licensed Masters in Social Work by the state of New York and lead singer for "Exumer."
Indian Mudras helps with hand-eye coordination and stimulates neurotransmitters in the brain. In an age of over-medication for anxiety, diabetes and other issues, these symbolic gestures are a natural way to heal. This DVD is instructed by Bina Bora, of Indian descent and dance teacher at University Purchase.
Finally, belly dancing transforms innate feelings connecting people with a primal part of their nature, drum beats echoing heartbeats. Mystical and sinuous, this DVD is taught by Yvette Vega, aerobics instructor for more than 20 years. A specialist for the Aerobics & Fitness Association of America and now working in psychiatric research, she recommends exercise over an antidepressant any day.
For more information, visit http://www.endorphins-body.com, or call 516-526-3077. When purchasing the entire collection, the fourth DVD is free.
About the Company:
Yvette Vega began her professional career in the fitness industry as an aerobics instructor. She received so many accolades from her students that she was urged to become an Aerobic and Fitness Association of America (AFAA) Certification Specialist. As an AFAA Certification Specialist, Yvette traveled throughout North and South America training and certifying over 20,000 instructors, and was 1 of only 17 bilingual specialists in the world.
While traveling the world, Yvette was recognized for expertise and accomplishments resulting in a role on "Cable Health Club," an internationally syndicated fitness show on the Family Channel. Yvette Vega has also made appearances on several national and international programs such as FitTV, Breakfast Time Workout on Fox FX, WCBS-TV Health Tips, Quito - Ecuadorian TV News, Univision's Sabado Gigante, and Columbia's Noticias al Medioda.