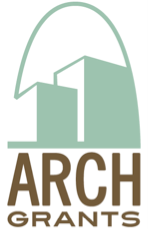 Arch Grants companies were awarded a staggering 54% of the cash and prizes at St. Louis' StartUp Connection.
St. Louis, MO (PRWEB) October 19, 2013
On October 3rd, over 1,000 people came to the St. Louis Science Center to see the region's next generation of businesses. The event - StartUp Connection - brings together entrepreneurs, investors, and the community to hear from the newest startups. The showcase of these startups was followed by an awards ceremony acknowledging the achievements many of the young companies.
Of the 35 awards presented at the event, 15 went to Arch Grants startups, which accumulated over half - 57% - of the cash and prizes awarded.
The top award of the night went to JuriStat, a 2013 Arch Grants winner. Juristat provides actionable analytics to lawyers and law firms, allowing them to optimize litigation strategies, patent information, marketing, and internal operations. JuriStat banked a $50,000 check from the event.
2012 Arch Grants winner Observable Networks, a tech company that provides network security through a cloud based user friendly platform to better understand the behavior of network devices, was awarded the third-place prize of $20,000.
Other Arch Grants winners were Sparo Labs, TrakBill, Food Essentials, Immunophotonics, EternoGen, U.S. Drilling Products, Code Red Education, and Triflare.
The event featured Arch Grants Advisory Board Head Jim McKelvey, a St. Louis native and cofounder of Square.
Arch Grants is a unique not-for-profit organization whose mission is starting and building entrepreneurial companies in St. Louis. In its first two years, Arch Grants has awarded $1,950,000 to 35 startups. These awards are unique because the organization does not take equity from the companies; they simply require that the startups start their business in St. Louis.
This all comes just days before the 2013 Arch Grants Gala, honoring Build-A-Bear Workshop founder Maxine Clark. A celebration of the entrepreneurial community in St. Louis, this weekend's event is a fundraiser for Arch Grants and an opportunity for donors to meet and mingle with the entrepreneurs.