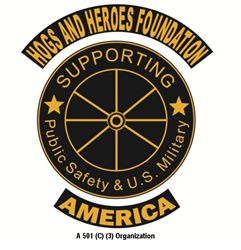 A veteran is someone who, at one point in his life, wrote a blank check made payable 'To My Country' for an amount "up to and including my life."
Fort Washington, Maryland (PRWEB) October 11, 2013
The Hogs and Heroes Foundation, in conjunction with Truck'n 4 Troops and Soldiers Angels, will hold a special event Sunday, October 13, 2013 helping the Henscheid family move into their new home that was provided by Alan and Janni Stevens, the owners of Premier HomePro.
Don and Janet Henscheid from Apline, Utah have had not one, but two sons and a son-in-law who were injured in the wars in Afghanistan and Iraq. In 2006, their oldest son, Army Specialist Cody Henscheid, was traveling in an 18-wheeler when it was hit by an improvised explosive device (IED). He rescued another soldier, SPC Pace, who was pinned and wounded in the wreckage. Henscheid carried Pace to safety, and laid on top of him to protect him from further attacks until help arrived. Henscheid stood waist deep in flames to rescue his wounded buddy, but miraculously suffered no major burns. As a result, was awarded the Combat Action Badge, Bronze Star Medal w/V device and a Purple Heart.
Then in 2012 the Henschied's second son Army Special Forces Staff Sergeant Landon Henscheid, a field medic, was injured while on patrol. Henscheid was initially paralyzed from his injuries, but was able to return home with only the use of a cane just a few months later. Unfortunately, while in surgery for his injuries, the doctors found cancer in his spine, and he has had to return to Walter Reed for additional operations and chemo-therapy.
The Henscheids' son-in-law, Jacob Henry, served with Landon Henscheid in Afghanistan in Army Civil Affairs. He was injured in Afghanistan as well and is receiving orders back to Bethesda Naval Hospital for further treatment and to help care for his brother in law Landon.
Since welcoming each of their wounded sons back from the war, they have lost their homes and their income taking care of each other when the system failed them. Recently, the family members have been taking turns sleeping at the bedside of their seriously ill brother, Landon, who is currently recovering at Bethesda Naval Hospital - a long process - they were told to expect. Hayden Henscheid, the family's youngest son, along with his wife Lexie, have also been back and forth across the country, flying in from Williston, North Dakota to stand vigil for Landon. This family who proudly served their country has solidly stood together after suffering for so many years.
As such, they have been struggling to find affordable housing in the DC metropolitan area that would accommodate the family members so that the young children, their wounded fathers, moms, and grandparents could be together.
In response to their dire need, The Stevens have decided to donate the use of one of their newly renovated homes (that they planned to "flip") to the Henscheid Family. This will enable the Hensheids to live together while in close proximity to Bethesda Naval Hospital. Landon's Battalion has offered three family members per diem to be at his side but this is not enough to support this family whose sons have served so bravely, therefore, donations to the family would be greatly appreciated and can be made to Truck'n 4 Troops, or Soldiers Angels at the event location or through the website.
http://www.truckin4troops.com
http://www.soldiersangels.org
Event Date: Sunday, October 13, 2013
Event Location: 1103 Beatrice Court Fort Washington, Maryland
Event Time: 12:00pm
For questions concerning this important and heart touching event, contact Andrew Mutchler at 240-832-5148.