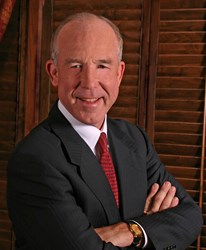 An ounce of prevention is worth a pound of cure.
Houston, TX (PRWEB) October 14, 2013
October is Breast Cancer Awareness Month, and the familiar pink ribbon begins to appear on many types of consumer goods such as water bottles, food labels and t-shirts. Hotze Health & Wellness Center (HHWC), a world leader in the alternative health care industry, takes a different approach by recognizing October as "Breast Cancer Prevention Month."
At Hotze Health & Wellness Center, we applaud the efforts of heightening breast cancer awareness and are fully in support in finding a cure. However, our question remains: what are we doing about breast cancer prevention?
In support of those women who have battled and continue to fight this disease, we want to do our part in advocating breast cancer prevention so that millions of women will never have to depend upon finding a cure. "An ounce of prevention is worth a pound of cure when it comes to a person's health, especially for women who want to protect themselves against breast cancer," said Dr. Steven Hotze.
HHWC will recognize Breast Cancer Prevention Month with the following educational opportunity:

Oct. 28th – 12-1 pm: Hotze Health & Wellness Center will host a complimentary webinar on breast cancer prevention, to discuss steps women can take to protect themselves against breast cancer.
HHWC recommends that women balance their hormones with bioidentical hormones, commit to daily exercise, choose a healthy diet loaded with fruits and vegetables, maintain optimal vitamin D and iodine levels, and eliminate toxins, all of which have been shown to dramatically reduce a woman's risk for breast cancer.
Additionally, women should receive routine thermography screenings. This is a safe and painless procedure that uses no radiation and involves no contact with the body. This powerful tool can provide a 'clinical marker' to the doctor, that a specific area of the breast needs particularly close examination. Mammograms will continue to play a role in evaluating breast health; however, this role may best be reserved to complement thermal images that suggest changes and warrant further evaluation.
A staggering number of about 230,000 women are diagnosed with breast cancer annually. These women are faced with some of the hardest decisions they will ever make, including what type of treatment and procedures to undergo in order to save their life. This is why it's extremely important for women to raise awareness about the measures they can take to prevent this disease throughout the year. Prevention of breast cancer is the best cure. We advocate that women take charge of your health, so they don't become a statistic.
For more information on breast cancer prevention or HHWC, visit http://www.hotzehwc.com.
About Hotze Health & Wellness Center:
Hotze Health & Wellness Center is leading the Revolution in Wellness™ care by changing the way women and men are treated in mid-life through the use of biologically identical hormones. Founded in 1989 by Steven F. Hotze, M.D., the Center has successfully treated more than 20,000 patients. In an effort to help patients obtain and maintain life-long health and wellness, physicians and registered nurses on staff address the root cause of symptoms, and correct health ailments naturally rather than merely masking symptoms with drugs. For more information, visit, http://www.hotzehwc.com, and on Facebook: http://www.facebook.com/HotzeHWC.
Media Inquiries:
Jennifer Johnson
jennifer(dot)johnson(at)hotzehwc(dot)com
281-698-8640