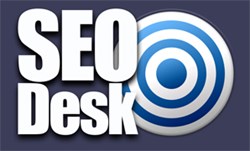 (PRWEB UK) 14 October 2013
Lyon Lighting, one of the leading UK suppliers of affordable electrical goods, is pleased to announce that they have a new line of metal halide floodlights in stock. Now that autumn is here, the company knows that many people and businesses are keen to ensure that their property remains secure. Given that the darker nights last longer and there is less natural light, many companies look to improve their lighting over the autumn and winter months. Any company that finds their lighting is no longer sufficient to provide ample lighting around their premises should check out the extensive range of new lighting products on offer at Lyon Lighting.
The company, established in 2009, has always worked hard to provide the lowest price possible for electrical goods without compromising on the quality of product available. This has led the firm to minimise their warehouse costs, but they have also worked with manufacturers to bulk buy and obtain discounts. This means that the new range of metal halide floodlights provide even greater value than the equivalent products that were on offer last year. Lyon Lighting also aims to ship each floodlight so that it is ready to use which means that there will be working light fittings included within the purchase.
Although metal halide floodlights are more commonly associated with commercial premises, a growing number of homeowners are turning to metal halide floodlights to ensure their property has sufficient lighting. This can increase safety in the garden late at night, but it also helps to prevent robbers and break-ins from taking place. Statistical evidence suggests that homes with well-lit exteriors provide a deterrent which reduces the risk of being robbed.
In addition to the wide range of metal halide floodlights on offer in the autumn, Lyon Lighting provides an extensive range of electrical goods for the home or workplace. The company is pleased to provide a wide range of ceiling fans, in traditional modern designs. While many people associate ceiling fans with the summer months, the hygiene benefits that are provided by the circulation of fresh air around a room ensures that ceiling fans are a strong addition to a room all year round.
Lyon Lighting knows that changing from autumn to summer poses a number of problems inside and outside the home or office, but the company aims to offer solutions for every issue.
---
About Lyon Lighting:
Lyon Lighting was founded back in 2009 with the aim of offering high quality electrical goods at an affordable price. The company has worked alongside a number of manufacturers to obtain their lowest possible prices and the firm also aims to minimise their warehouse costs. This dedication to saving ensures that customers get to benefit from the lowest possible price for some of the most stylish and effective electrical products on the market.