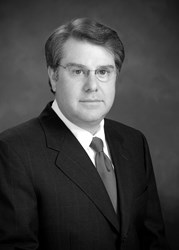 Association Management Group supports a broad variety of charitable (social responsibility) causes.
Cambridge, MA (PRWEB) October 17, 2013
Paul Mengert, CEO of Association Management Group, Inc. (AMG), spoke to the Harvard Business School(Owner/Presidents/Managers) Alumni Meeting, Friday October 11 in New York about Social Responsibility.
Mengert and his firm are known for extremely high customer satisfaction; they are involved in numerous projects in the communities they serve and beyond. Mengert points to The World Business Council for Sustainable Development's publication 'Making Good Business Sense,' which in part defines Social Responsibility as, "…the continuing commitment by business to behave ethically and contribute to economic development while improving the quality of life of the workforce and their families as well as the local community and society at large."
"Association Management Group decided years ago that treating our customers extremely well was the first step. However, we quickly realized that wasn't enough. To be an outstanding firm, we had to also interact with our employees extraordinarily well. But, that too wasn't enough. To achieve the results we desired, we had to also actively engage in giving back to our communities," firm President and founder said.
Mengert went on to say, "Treating customers well entails expertise, empathy for their situations and integrity. Employees had to be made to feel like family, given opportunities to grow professionally and pursue their special interests within the company's scope and beyond. The firm supports a broad variety of charitable (social responsibility) causes." In addition to business focused organizations, like the Chamber of Commerce and Better Business Bureau, the firm has been known to support local organizations like little league, scouting, law enforcement, as well as food banks, breast cancer and many more. Direct aid has been given to widows, children and refugees who have relocated to our communities. Mengert says that they have also looked beyond the Carolinas offering transportation assistance to medical patients and a NGO in Haiti.
So how does this add up? Mengert says that there is a synergy to helping employees, helping others and these activities keep good employees happy, who in turn offer the firm's customers extraordinary service. He adds, "of course we make mistakes, no one is perfect, but at AMG when things go wrong, we know how to fix them and are dedicated to doing so quickly."
Spencer Ferguson, Vice President of AMG, says, "...the company's average community satisfaction rating was over 98%, based on survey and other proprietary measuring techniques. This and the fact that many of our customers stay with us 25 years or longer proves the company's strategy is paying off."
With 6 locations in the Carolinas, AMG features state of the art management techniques as well as "hands on" customer service that have enabled AMG to obtain better than 98% overall customer satisfaction. AMG's unique and proprietary management systems allow them to offer a consistently higher quality of service than their competition. The six independent AMG companies manage condominium, townhome, and planned unit developments from their offices in Greensboro, Winston-Salem, Research Triangle Area, Asheville and Charlotte, North Carolina, and Greenville/Spartanburg, South Carolina. AMG's philosophy is simple: "Provide superior performance at a competitive price."
To learn more about the company, visit http://www.amgworld.com or http://www.hoacarolina.com.
About Association Management Group, Inc.(AMG)
An effective community association must have effective management in order to protect the interests of the residents within their community, and AMG is the company to provide such management. Enforcing the rules and covenants of a planned community is no small task, and this enforcement often consumes budgets and adds undue stress to officers that help manage the community. AMG has a proven set of processes to help manage these concerns. AMG also assist community officers with contracts, insurance and broad range of services to protect the community's interest.