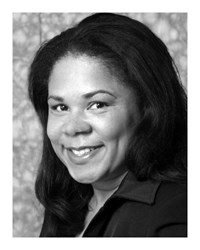 "The Christmas season is the perfect time to meet book lovers and those who know book lovers."
Houston, Texas (PRWEB) October 13, 2013
African-American Christian Author Lanette Zavala is scheduled for a book promotion tour for the 2013 holiday season. With the release of her new ebook, Marriage Vows Under Fire, she is seeking to market the inspirational romance novel within communities around Texas.
Marriage Vows Under Fire depicts the highs and lows of relationships among a number of couples with various problems, through which the joy of their love has been obscured over troubling time. The storylines of this sequel series include the grooming of a bitter homeless man to make him a suitor for a snobbish wealthy widow, the constant marital stress on a loving couple from a persistent meddling mother-in-law, a secret longing between two executives rivals, a lesson on forgiving an unfaithful spouse, and the result of a violent face-off after a lonely psychotic hostage, desiring a husband, turns the tables on her injured kidnapper to fulfill every role she needs him to in her life.
The third installment of Marriage Vows Under Fire is due for release by December 2013. Promotions of her ebook are expected to continue through social media and book campaigns until she establishes a solid market for the printed format.
Other books available by Lanette Zavala include A Single Woman's Journey Through Marriage Preparation, Just When You Thought They Were Your Friends, and How To Write A Business Proposal And Other Marketing Documents, an ebook for small business owners. Wedding Vows Under Fire is Lanette's special launch edition, from which Marriage Vows Under Fire was written with an extended storyline in its mega-version.
The book promotion tour begins in Houston, Texas on Saturday, October 26, 2013 with Sub-Parable Christian Writers Group. To meet diners in route from the National Black Book Festival, the writers group is holding the event at Spring Creek Barbeque Banquet Room, located at 4220 FM 1960. Featuring such local authors as Lanette Zavala, Angela Kirkendoll, Justina Page, and Bonita Woodard, it is scheduled from 11:00 a.m. to 5:00 p.m.
The Sub-Parable book promotion of free giveaways to busy shoppers continues on Black Friday at the Brookstreet Barbeque Banquet Room on Friday, November 29, 2013. Located at 10705 Westheimer, Houston Texas from 11:00 a.m. to 5:00 p.m., the event includes Lanette Zavala, Justina Page, and Bonita Woodard of Houston.
Additional information on Lanette Zavala's book signings and promotions can be found at millennialedge.net or by "liking" her social media page, "Christian Marriage And Courtship Series."