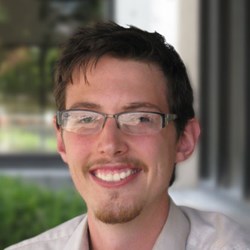 "Ned has become a valuable member of the BGW staff and his hard work and determination toward achieving his architectural license in the state of Utah should be commended." - Dan Cook, Architect & Founder of BGW
Ogden, UT (PRWEB) October 22, 2013
Building God's Way (BGW), a nationwide church architect and builder network that provides a broad range of solutions to Christian ministries, this week congratulated staff member Ned Wright for recently completing his architectural licensing in the State of Utah.
Ned originally joined BGW as an intern in 2008-2009 and was hired as a full-time staff member in the summer of 2011. He earned his Bachelor of Arts Degree in Architectural Studies from Judson University in Elgin, Illinois in 2008 and a Masters Degree in Architecture from the University of Utah in 2011.
During his tenure with BGW, Ned has been involved in a wide range of projects and has taken on several roles, including preliminary design, drafting, and project management. He is currently a project manager on the Phase 3 team that works with churches and schools from the end of preliminary design through the completion of construction.
Dan Cook, Architect and Founder of BGW, commented on Ned's recent licensing, "Ned has become a valuable member of the BGW staff and his hard work and determination toward achieving his architectural license in the state of Utah should be commended. We are proud to have him as part of our team and look forward to him taking on additional responsibilities".
About Building God's Way - BGW has become a recognized leader in ministry design and construction through its extensive experience in working with hundreds of churches, Christian schools and colleges across the U.S. BGW's trademark programs based on Biblical stewardship and ministry on the construction job site have set them apart from other church builders and includes an unparalleled network of services, including church design, church building, church growth coaching, vision casting, capital fundraising, non-profit development, financial solutions, worship technology, mobile solutions and more. For more information about BGW, call 800-552-7137 or visit the BGW web site.