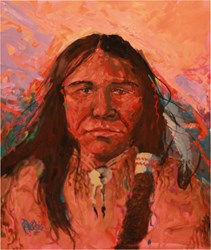 Denver, CO (PRWEB) October 17, 2013
One of the largest art auctions in the western U.S. in decades will feature more than 300 works from more than 30 local and international artists in one gala evening. Bidding will take place online and from the estimated 500 people in attendance. Much of the projected proceeds of $200,000 will go to Howard Dental Center, the premier oral health organization serving people living with HIV/AIDS in Colorado.
Howard Dental Center (HDC) is holding its first annual Art Auction on December 14, 2013. The event will take place at the Scottish Rite Masonic Center in Denver, Colorado. It will feature work from Europe, Africa and the Americas, modern and ancient that is museum quality. In addition, the event will feature performance art by Carbondale Colorado and internationally renowned artist, Majid Kahhak, who has painted many celebrities and sports personalities.
This event is a collaboration between the art community and HDC. The art community has been eagerly looking for a large venue to showcase their talents and promote their skills. This event is ideal for meeting both of those goals and showing HDC's support of their friends in the community.
There will be over 300 pieces of art available for bidding, and bidding will begin, online, a month ahead of the actual event. Online bidders can place bids on howarddental.auction-bid.org.
The online bidding is a great benefit to the many artists who are presenting. This opportunity provides them the ability to showcase their work far and wide, including local and international patrons.
The HDC Board of Directors released this statement about the auction. "The reason we presented this idea to Howard Dental Center was because we saw it as a way for us to use our talent to give back in a significant way. We believe this will increase our community imprint and educate the community about Howard Dental Center's mission. We also see this as a great win-win for both HDC and the artists who are contributing their work to the auction. We can help them build awareness for their art while we are building awareness for our unique mission to serve the oral health care needs of people living with HIV/AIDS."
The proceeds from this event will support HDC which is approaching its 20th anniversary in 2014. This event will celebrate HDC's sense of community, their new Integrated Care Initiative, which focuses on overall wellness, and is the public launch of a much needed capital campaign. HDC is focused on expanding their services for the immediate and longer-term future.
Artists include: Azoulay Guillaume, George Vial (both French), then Teresa Gostanza, Jess Dubois and Dr. Paul Hamilton.
Community supporters and art collectors are encouraged to RSVP early for this event. Tickets are $50 and there will be complimentary hors d'oeuvres, beer and wine.
Tickets can be purchased at HowardDental.auction-bid.org.
Media Recap:
Premiere Annual Art Auction benefits Howard Dental Center
300 pieces, 30 artists, 500 people in attendance
Event expected to raise $200,000
December 14, 2013
6:00 – 10:00 pm
Scottish Rite Masonic Center
1370 Grant Street, Denver, Co
Tickets: $50
Purchase Tickets and sign up for online bidding: Howarddental.auction-bid.org
About Howard Dental Center
Howard Dental Center is an oral health care facility reaching a broad range of individuals including those living with HIV and AIDS. The mission of Howard Dental Center is to provide comprehensive and integrated oral health care services to adults, youth and children living with HIV/AIDS.
###