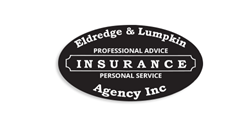 Since 2003, the NADA has checked more than one million seats and found that "… nine out of ten seats are either improperly installed or need replacement,"
Chatham, MA (PRWEB) October 18, 2013
In the United States, car crashes are the leading cause of death for children 1 - 13 years old, according to the National Highway Traffic Safety Administration. With such a disconcerting statistic, motorists are urged to express extreme caution, especially now that school is back in full swing. October is a month of child-centric celebration: Halloween and outdoor activities means children are back to their routine and more frequent passengers in vehicles on the road. Parents should understand the rules in Massachusetts when it comes to safety seats and the resources available to them.
One of those resources is the National Auto Dealers Association. This year, and every year, car dealerships across the country host safety seat inspections in their communities and provide information for child safety in the car. Since 2003, the NADA has checked more than one million seats and found that "… nine out of ten seats are either improperly installed or need replacement," reports the NADA. The local agents at Eldredge & Lumpkin Insurance Agency of Massachusetts believe that is nine too many. Child safety should be important this month and every month, and they offer some great tips for keeping children safe in the car – always.
Motorists should know:
1. From birth until a child is at least 20-pounds, a rear-facing infant seat in the back seat is the safest place for travel.
2. Children up to 40-pounds (or aged until about 4) should always ride in the back-seat in a forward-facing toddler seat.
3. Booster seats are appropriate for children between age 4 and 8 – and until they are at least 80 pounds or 4-feet-9-inches.
The National Highway Traffic Safety Administration recommends that a child be secured in a booster seat until as old as 12-years of age – or at least until the child is big enough to properly wear a seat belt. A car seat should always be selected based on the specific vehicle and age/weight of the child. Every child safety seat will have manufacturer instructions and have specific installation procedures. Motorists should always follow those instructions.
All across the country, not only will car dealerships check on the child safety seats, but local and state law enforcement can, too. In Massachusetts, child passenger safety law requires children to ride in a car seat until age 4 and a booster seat until they are at least 8 years old or 4-feet-9-inches.
Safety in the car for all motorists is a priority for the agents at Eldredge & Lumpkin Insurance Agency. As Massachusetts' auto insurance experts, the agents are focused on keeping residents protected financially should the unforeseen occur. Contact the agency by calling 888-665-2406 for more information.
About Eldredge & Lumpkin Insurance Agency:
After more than 80 years in business, Eldredge & Lumpkin Insurance Agency continues to thrive. Serving over 4,000 clients, the agency does not only have experience, but exceptional service. There have been many changes over the years, but the one constant philosophy has been: If we take care of our customers, the business will take care of itself. By paying attention to details, the staff makes sure you get the right coverage that fully protects you. Everyone has unique insurance needs, and the agency has the products and services to meet them.