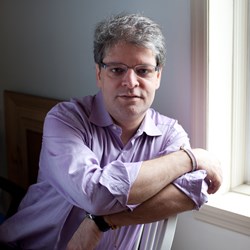 Employers should hire people who are fun, friendly, caring, and love helping others."- Sir Richard Branson
Hoboken, N.J. (PRWEB) October 15, 2013
What are the top challenges that prevent managers from achieving high performance? What leadership skills do high potentials need to develop in order to become great leaders? These were the questions of a survey designed by Accordo Consulting that engaged CEO and human resources executive of Fortune 500 companies, interviewed by executive coach and high-end mediator Aldo Civico. The report was released yesterday, and sent to top executives of Fortune 500 companies in the United States
The three main challenges identified by respondents are:
1) Lack of communication and people skills to create a collaborative environment.
2) A gap in personal and professional integrity.
3) Lack of empathy.
Top executives highlighted that their managers are very competent in their own field of expertise, but lack often the communicative and the people skills. Being able to create a comfortable environment encourages employees to feel fully involved in the business. Lack of clarity in values and purpose often produces gaps between a company's mission and that of their managers. Respondents spoke of managers' "difficulties in seeing beyond oneself" and of the need for managers "to be more accessible."
In order to offset the negative impact of limiting behavior and attitudes, top executives identified the need to develop skills in effective communication, empathy, self-management, negotiation and mindfulness. "Great leaders today are not only good managers, but authentic people," Aldo Civico said.
The results that emerged from the survey are in alignment with the most advanced leadership research, which highlights how in an increasingly complex, uncertain and unpredictable environment, high-potential managers today need to become great leaders that have discipline and creativity, are open minded and able to encourage effective collaboration.Sir Richard Branson, founder of Virgin Group, has recently stated in an interview that "employers should hire people who are fun, friendly, caring, and love helping others." In other words, people who excel, or have the potential to excel, in soft skills, such as emotional intelligence, effective communication, mediation, etc.
"The skills that top executives have mentioned as strategic to achieve peak performance and to increase growth, are the same skills that high-end mediators develop and employ in often very intractable conflicts," Aldo Civico observed, analyzing the survey's results. "It is their ability to listen, to reframe issues, to generate a menu of option, and to be creative that allows mediators to make progress, to overturn critical situation, and to produce the necessary shift to turn a bad situation into a great opportunity," Civico added.
Aldo Civico coaching, with a focus on individuals and the overall dynamics within an organization, helps companies and corporation to increase their productivity, revenues and retention by developing in high-potentials attitudes and practices rooted in the skills successfully applied by high-end mediators. "By modeling high-end mediators, top executives can learn the skills that will produce peak performance and that will help them to productively blend discipline and creativity, empathy and good judgment," concluded Aldo Civico.
Aldo Civico Coaching partners with high potentials to help them achieve peak performance by overcoming disempowering believes and limiting practices, and by developing soft skills by modeling skills and practices used by high-end mediators. Top mediator Sen. George Mitchell, called Aldo Civico, "One of the most innovative leaders in the conflict resolution field." Aldo Civico has been working for the past 20-plus years working in the public and private sectors helping organization and communities to transform conflict and to develop leadership skills.