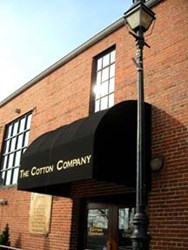 Wake Forest's best yard sale ever featuring arts, crafts, relics and pets.
Wake Forest, NC (PRWEB) October 13, 2013
50+ families, artists, craftspeople, downtown merchants, including many Cotton Company vendors, will be offering unlimited items for purchase. Pets are welcome and free family entertainment for all. Supporting the work of the Graham Johnson Cultural Arts Endowment and providing fun, entertainment and revenues from the household treasures of Wake Forest residents.
Hours are 8 a.m - 2 p.m.
Location: 525 South White Street, Wake Forest, N.C. 27587
Franklin Academy MS Jazz Band Performs At 10 a.m. - 11 a.m. Free
Contact: Bob Johnson at 919-570-0350 or email: 4gjcae(at)gmail(dot)com