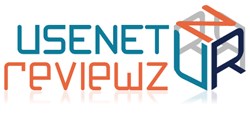 We must assume that this would affect all encryption using SSL or secured http.
Oklahoma City, Oklahoma (PRWEB) October 14, 2013
In a post that starts out gently referring the reader to a September 5th article on the Guardian, UsenetReviewz.com editors point out a few of the better reasons that Virtual Private Networking now finds itself in the spotlight. Then the post more boldly points out the reason behind the UsenetReviewz PSA, because the Guardian report says the NSA has broken HTTPS and SSL, two of the most commonly used types of security used in the Usenet communities.
Senior Editor Michael Maxstead says that soon after the Guardian publication, UsenetReviewz.com started receiving a slew of emails asking if this affected the various Usenet clients. "The only answer we have for this is: "We don't know anything for sure," he says. Then goes on, "But, we must assume that this would affect all encryption using SSL or secured http." Then he points out that, "The NSA is spending so much money just trying to get into our encrypted communications, that it was bound to happen sooner, or later."
According to the post titled, "UsenetReviewz Public Service Announcement (PSA): Yes, You May Want To Start Using A VPN Now...," the protocols reportedly broken, (httpS and SSL,) are the most commonly used security measures on the internet with billions of dollars being transferred daily through the two protocol pipelines along with medical records and data, airlines communications, records and data, and many others. The article also says that the protocols comprise the "backbone of internet security" as both are highly regarded and used.
Then the UsenerReviewz PSA becomes scathing. The article says that there is more than a slim chance that some US, and British, based VPN Providers had colluded with the NSA and GCHQ. "Both of these agencies are known to spend millions just to get information," Maxstead says, "they want to either break it, or get a "master encryption key." The master key he speaks of would allow the NSA or GCHQ to decrypt all traffic that uses a particular protocol, or cypher. "It would be like never having even used the encryption," he finishes.