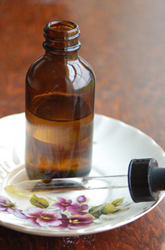 WCCT Global brings a wealth of knowledge to the cosmetic clinical research space with this recent addition.
Costa Mesa, CA (PRWEB) October 12, 2013
WCCT Global, (WCCTG) a contract research organization headquartered in Southern California announces the launch of a new fully dedicated cosmetic clinical research site. This announcement of this new clinical research service offering to the cosmetics industry comes with the recent acquisition of OC Clinical Trials and Consulting, an ophthalmology and cosmetic clinical research group directed by Dr. Michael Sheety. This addition has added a fully dedicated cosmetic clinical research site where WCCTG can now offer sponsors the ability to conduct clinical trials for skin care, eye care, and cosmetics. With the ever growing rate of demand for clinical research for the evaluation of safety, efficacy and advertising claim support in the cosmetics industry, WCCT Gobal saw this as a great opportunity to be able to offer this unique service offering to their list of full service CRO services. Cosmetic clinical research has been on the rise, globally, due to the growing demand for anti-aging and skin cleansing products. WCCT Global brings a wealth of knowledge to the cosmetic clinical research space with this recent addition.
WCCT Global sees cosmetic clinical research as a great opportunity to help sponsors design and implement product development plans that would meet the sponsor's global marketing expectations. The location of the cosmetic center was very strategic because Southern California is a densely populated area with a large variety of cultures to allow for robust and rapid enrollment of the targeted study population. WCCT Global has already implemented a targeted recruitment approach specifically tailored to reach those that would be interested in participating in cosmetic clinical research trials in order to speed up the study implementation process.
About WCCT Global:
WCCT Global is a multi-site, full-service global contract research organization (CRO) of outsourced early drug development and late phase services to the pharmaceutical, biotechnology and medical device industries. The WCCT Global vision, "With compassion for people, we strive for tomorrow's therapies to be available today" truly exemplifies the focus and reason for our cutting-edge work both in our clinics and throughout our operations. As a drug development partner, WCCT Global collaborates with domestic and foreign innovator companies who need regulatory, program management, data management and strategic consulting support, with an emphasis on overseeing and executing trials in special disease populations, pediatric populations, ethno-bridging, and cardiac safety. WCCT has extensive experience with healthy volunteer studies including First-in-Human (FIH), as well as specific therapeutic expertise in Allergy, Asthma, HCV, Ophthalmology, Oncology, Renal, and Vaccines.
If you are interested in how WCCT Global can service one of your upcoming clinical studies, CLICK HERE.