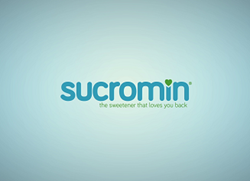 "A natural, balanced, and nutritive alternative for a health-conscious generation."
Grand Rapids, Michigan (PRWEB) October 17, 2013
IonX Innovation is pleased to announce that Sucromin®, a nutritional composition set to revolutionize the sweetener industry, is ready to be commercialized for distribution. Sucromin® is made using a patented natural ingredient and is covered by additional patents pending.
Sucromin is a nutrient-enriched sweetener that is low in carbohydrates and high in protein. The secret to this revolutionary product lies in a patented, proprietary catalyzation process that utilizes a natural micronutrient and mineral base. Once introduced, this unique catalyst breaks sugar down to its essential nutritional composition, eating away at the carbohydrate content in the process and unleashing the trapped nutrients, proteins, fibers, minerals, and antioxidants. The end result is a natural sweetener with inherent nutritional benefits and a low glycemic index.
Currently, the market for sweeteners is not only limited in scope, but is also crowded with seemingly dozens of companies extolling the virtues of nearly identical products. To that end, consumers have been forced to choose between a natural high-calorie option and an artificial one that promises lower calories but no additional nutrition. (It's important to note that low-calorie foods don't necessarily eliminate calories from an individual's diet, as most people will seek them out in other ways.)
Data suggests that, because of its fattening, empty carbs and calories, over consumption of refined sugar could contribute to obesity. Similarly, the synthetic chemical additives in artificial sweeteners also commonly present a correlation with significant weight gain. Sucromin presents a third choice, one that doesn't sacrifice sweetness for nutrition, or vice versa – a natural, balanced, and nutritive alternative for a health-conscious generation.
About IonX Innovation:
IonX Innovation is an applied life, science, and technology company that began researching the field of carbohydrate science in 2007 in Grand Rapids, Michigan. Their initial goal was to develop a novel approach to mitigating the health risks of sugar over consumption. This led them to focus on developing a natural nutrient delivery system that innately complements the use of everyday commodities and consumable products, resulting in an integrated, balanced approach to daily diet and nutrition.
IonX is represented in patent, trademark, and copyright matters by Mitchell Intellectual Property Law, LLC, of Grand Rapids, and by Amin Talati, LLC of Chicago.