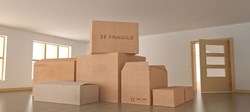 (PRWEB) October 14, 2013
Acclaimed Movers and Storage, the Los Angeles-based full service moving company, is pleased to now offer specialized crating and packing for fragile, valuable items. This includes all types of fine art, such as painting, sculptures, art installations and manuscripts, as well as ceramics, musical instruments and antiques. Crating and packing materials used are of the finest quality to protect valuables, and employees have undergone thorough training to make sure artwork and other belongings are packed as carefully as possible. Protective instruments and custom-designed crating are used as necessary to ensure that the beauty and integrity of all items are maintained. This new service is expected to be uniquely valuable to museums, galleries, art collectors and artists, who often require special crating and packing of pieces during renovations, a move or when art is sold to a long distance customer.
Art packing and crating is just one of the many luxury amenities customers have come to expect from Acclaimed Movers and Storage. All clients undergoing a move—commercial and residential, local and long distance, even international—enjoy personalized service from knowledgeable staff members. Packing and loading has been elevated to an art form—and not just for artwork—and all drivers are licensed, insured and highly experienced at operating Acclamed Movers' large moving vans. Assistance with loading, unloading, disassembly, reassembly, and installation is provided. And for those who require storage, an enormous climate-controlled warehouse is available to safely and securely house belongings, art, office records, even vehicles.
Since they were founded more than a decade ago, Acclaimed Movers and Storage has had one goal in mind: to provide the services and expertise movers need in the face of a relocation. Moving consultants will take the stress and confusion out of paperwork, scheduling and other administrative tasks, while courteous and skilled moving professionals will take the work of packing, loading and unloading literally off your back. And of course, you can leave all the driving to them, too. No move is too big or complicated for Acclaimed Movers: restaurants, retail spaces, and entire warehouses have been successfully relocated, even across the nation or overseas. If any questions or concerns arise during the moving process, there's a customer service representative at the ready to help. No move is going to be easy, but Acclaimed Movers and Storage makes it as easy as possible. Call to discuss your relocation and get a free quote.