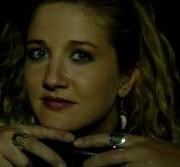 Santa Fe, NM (PRWEB) October 11, 2013
Santa Fe alumna Raji Mandelkorn ('08) is a co-producer of the 2013 film Muscle Shoals (Magnolia Pictures), which makes its Santa Fe debut at The Screen at Santa Fe University of Art and Design (SFUAD) during a 7 p.m. showing on Friday, Oct. 11.
According to Internet Movie Database (IMDb), the documentary "celebrates Rick Hall, the founder of FAME Studios in Muscle Shoals, Alabama, and the signature sound he developed in songs such as 'I'll Take You There,' 'Brown Sugar,' and 'When a Man Loves a Woman.'" Mandelkorn began as production manager on the film but took over line producer duties after the first shoot. In addition to her involvement in pre-production and post-production, Mandelkorn is also promoting the film and seeking international exposure opportunities. Muscle Shoals was a 2013 Sundance and South by Southwest (SXSW) selection.
"The memorable parts of production were the shoots with the cast and crew down in Alabama," said Mandelkorn. "We all worked really long, hard hours and we enjoyed it. Muscle Shoals really is a special place with sweet people. Production is a party, and everybody gets a little tense and excited about it. Relationships get stronger on those multi-channel, walkie-talkie productions by the river far from home. It's nice to have a budget and work with talented people. Whom you work with is about as important as what you're working on."
She also said the centrality of music on the picture is a success she's particularly glad about.
"Music production and licensing is something documentaries so commonly overlook. I am not only convinced that music is one of the strongest communicating elements of storytelling—I'm willing to take it on as a specialization," she added.
Mandelkorn noted that her time studying at the university (then the College of Santa Fe) has greatly influenced her filmmaking today.
"I tell you, my applied education and skills, including written comprehension and verbal communications, photography, design, video, research and knowledge of programs like Photoshop and Final Cut, make me one hell of a valuable asset to a small, independent digital movie production company with funds and potential," she said.
Mandelkorn added that entertainment and cinema arts still have plenty of room for experimentation and originality, and she encourages young filmmakers to push the envelope every day. She said she's particularly proud to work on projects that have social value.
For her next project, Mandelkorn will travel to the Democratic Republic of the Congo (the DRC) in December, where she will focus on the Pygmies of Buyungule. In 2012, she first traveled to the DRC to bring witness to the extreme violence against women and children plagued by the mineral wars, lawlessness, corruption and small arms proliferation in the eastern part of the country. That visit has developed into a narrative music/film project called Listening to Buyungule.
Mandelkorn will introduce Muscle Shoals at the Santa Fe premiere on Oct. 11 at The Screen on the SFUAD campus.
"When I first came to school [in Santa Fe], I heard that The Screen was this very unique and artfully curated movie house run by this guy with very sophisticated taste and how cool it all was," she said. "I come to find out over the years that it is damn cool. It's been really thrilling to have our movie, Muscle Shoals, get a theatrical distribution deal with Magnolia Pictures and go to theaters. But then to find out that it's coming to Santa Fe just because Brent [Kliewer], curator at The Screen has to have it, well that is just full-circle, cherry-on-top, sweet serendipity—and a great review where it counts."
About Muscle Shoals:
Located alongside the Tennessee River, Muscle Shoals, Alabama is the unlikely breeding ground for some of America's most creative and defiant music. Under the spiritual influence of the "Singing River," as Native Americans called it, the musical culture of Muscle Shoals has helped create some of the most important and resonant songs of all time. At its heart is Rick Hall, who founded FAME Studios.
Overcoming crushing poverty and staggering tragedies, Hall brought black and white together in Alabama's cauldron of racial hostility to create music for the generations. He is responsible for creating the "Muscle Shoals sound" and The Swampers, the house band at FAME that eventually left to start its own successful studio, known as Muscle Shoals Sound. In the film, Greg Allman, Bono, Clarence Carter, Mick Jagger, Etta James, Alicia Keys, Keith Richards, Percy Sledge and others bear witness to Muscle Shoals' magnetism and mystery and speculate on why it remains influential today.
About The Film School at SFUAD:
The Film School at Santa Fe University of Art and Design offers a relevant, hands-on BFA curriculum that emphasizes production skills, business savvy, and storytelling across multiple film and video platforms. Films such as True Grit and Cowboys & Aliens and TV dramas such as Longmire have been shot at the university's Garson Studios, where students have the opportunity to intern on professional productions on two motion picture soundstages—at 14,000 and 7,500 square feet. The Film School also has its own 2,200-square-foot soundstage and green screen, as well as a professional set from The Sunset Limited. The Screen, a popular destination within the Garson Communications Center, shows some of the greatest works of world cinema daily for students and the public.
About Santa Fe University of Art and Design:
Santa Fe University of Art and Design is an accredited institution located in Santa Fe, New Mexico, one of the world's leading centers for art and design. The university offers degrees in arts management, contemporary music, creative writing, digital arts, graphic design, film, performing arts, photography and studio art. Faculty members are practicing artists who teach students in small groups, following a unique interdisciplinary curriculum that combines hands-on experience with core theory and prepares graduates to become well-rounded, creative, problem-solving professionals. As a Laureate International Universities Center of Excellence in Art, Architecture and Design, the university boasts an international student body and opportunities to study abroad, encouraging students to develop a global perspective on the arts. Santa Fe University of Art and Design is accredited by The Higher Learning Commission and a member of the North Central Association, http://www.ncahlc.org.