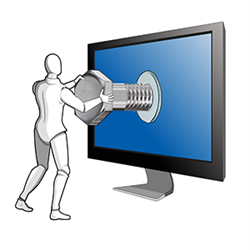 "This new software proves to significantly increase shop sales, profoundly improve accuracy of vehicle records, and reduce repetitive—wasted time when entering customer data.
Greater Philadelphia Area, PA (PRWEB) October 13, 2013
In early October, Bolt On Technology™ officially announced the November 5th launch of their newest shop management software—Mobile Manager Pro. The automotive software solution is a wireless tablet or mobile application built to end missed sales opportunities and the inconsistency of manual data entry.
"This new software proves to significantly increase shop sales, profoundly improve accuracy of vehicle records, and reduce repetitive—wasted time when entering customer data," says Ken Gilliam, Operations Manager, Bolt On Technology.
How It Works:
Mobile Manager Pro increases the performance of routine computerized functions by allowing the shop to greet the customer at their vehicle and begin the repair order process, right then and there. Advanced functionality then continues in the bay, providing the technicians with valuable digital multi-point functionality.
Now, recommendations that normally wait hours or even weeks to be authorized by customers can be communicated in just minutes—without a phone call, while still giving customers a full multi-point diagnosis report and also (introducing) high-resolution photos (taken with the tablet) of the vehicle's conditions.
How It Increases Sales:
A customer arrives at an automotive repair facility. The Mobile Manager Pro tablet is used to scan the vehicle's VIN with a scanner built into the device—while the customer is still there. Instantly, the year, make, model, engine type, past mileage, past service history, account details, etc. are displayed on the device, and also automatically syncs up to the shop's computer system.
This increased efficiency eliminates repetitive data entry before and after the customer's service. It also reduces excessive paper use (less chicken scratch and oil smudges), and most importantly, decreases shop expenses.
Simultaneously, the vehicle maintenance software (installed on the tablet) alerts the shop representative to each pending service recommendation, and can (should) be discussed with customers during vehicle drop-off. The convenience of this information is vital to increasing sales opportunity—over and over again. This is an excellent way to communicate vehicle needs and details that support the customer's approval decision regarding additional services.
Furthermore, after the vehicle is finished the service that it was originally brought to the shop for, any additional service needs found during that time, can now be sent directly to the customer in real-time—just minutes after discovery, via text or email.
Each text or email contains an active Web page link detailing the tech's findings. This Web page offers a full report and photos of any questionable conditions, allowing customers to see for themselves why additional services are needed. This helps to greatly eliminate their confusion and skepticism towards overselling, therefore increasing the likelihood of more sales and repeat business.
The customer can now see and reply, either agreeing to the additional recommendations found during that current service, or can request a future appointment to have the recommendations resolved. This creates a win-win situation for both shop and customers.
For More Information:
To learn more about Mobile Manager Pro or any of Bolt On Technology's automotive software solutions, visit http://www.youtube.com/watch?v=DBf7d8j0R_g or call 610-400-1019 ext. 113.
About Bolt On Technology™
Founded in 2008, Bolt On Technology™ was created by Mike Risich, whose vision of saving the dying automotive repair industry has continued to define the company. Over the past 6 years, Bolt On has grown to be one of the leading shop management software providers, and is used by thousands of auto repair shops. This resulted in major partnerships with the largest companies in the business. Snap-On, Mitchell1, and Tasco are just a few of the industry leaders partnered with Bolt On Technology™.