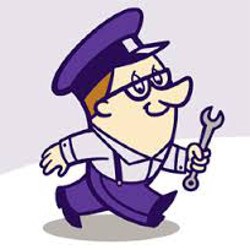 It is extremely important to have your heating system checked and cleaned in the fall before you actually need to start using it regularly...
Fayetteville, NC (PRWEB) October 23, 2013
Blanton's Heating and Air has been providing quality heating and cooling solutions and unsurpassed customer service to the residents of Fayetteville, North Carolina for over six decades. Their commitment to quality workmanship and customer satisfaction has made them an industry leader with several lifetime clients. They understand the importance of keeping your family safe and comfortable throughout the colder winter months. It is for this reason that they are offering a Fall Tune-up Special for 2013.
Customers that contact Blanton's Heating and Air to schedule a Heating System Precision Tune-up by November 4th will receive a forty percent discount. Customers that schedule by November 15th, will receive a thirty percent discount and customers that schedule by November 30th, will receive a twenty percent discount. Services can be scheduled online, or by phone.
The actual time it takes for a technician to perform a heating tune-up is minimal, but the benefits from doing so are immense. "Many homeowners don't tend to realize the importance of a tune-up and as a result their heating system must work in overdrive during the winter months to produce enough heat to keep everyone in the home comfortable. This ultimately leads to higher heating costs as well as excessive wear and tear of the HVAC system." said President of Blanton's Heating and Air, Will Blanton.
"It is extremely important to have your heating system checked and cleaned in the fall before you actually need to start using it regularly." said Blanton. "During the winter months, when homeowners typically use their heaters around the clock, we receive a lot of repair calls from people who failed to have their equipment checked in the fall. It is for that reason that customers calling to schedule regular maintenance during the winter are more likely to have to wait for an appointment. In the fall however we are focused on tune-ups so that your heating system will be ready before you even need to turn it on."
During a heating tune-up all parts of the heating system are checked and maintained including filters, ventilation, safety controls, thermostats, fan belts, blowers, pilot lights, burners and motors. An annual tune-up is so important because it ensures that equipment stays running at its peak efficiency. This saves money on not only heating but repair costs as well. With regular maintenance you can even extend the lifespan of equipment by as much as five or more years.
About Blanton's Heating and Air
Blanton's Heating and Air provides professional heating and cooling solutions to residents of Fayetteville, NC. With over six decades of experience, Blanton's is known for their professional approach, quality products and guaranteed workmanship. All of their technicians are certified by the North American Technician Excellence (NATE) organization and their customer service can't be beat. Learn more at http://www.blantonsair.com or give us a call at 910.722.4052 to learn more.