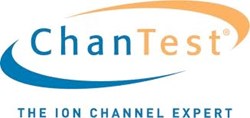 Cleveland, OH (PRWEB) October 17, 2013
The pharmaceutical and biotech industries generate thousands of new chemical compounds in drug research every month. However, before they can test the effects of these compounds on humans, much investigational work is needed upfront.
Part of this investigational work requires the use of surrogates for human testing. For example, many compounds are tested for their intended effects early in the discovery process, in cultured cells that express proteins from the human body.
Also, the industry must see if each new drug can cause adverse side effects. Will it interfere with functions of vital organs such as heart, brain, liver or kidney? To explore the safety of new compounds, it is important to evaluate the medication in cell lines containing human proteins that control vital functions.
High quality cell lines are critical to the success of drug discovery programs, but their development and validation has a significant impact on in-house resources at pharmaceutical and biotech companies.
ChanTest® works with many of the world's top pharmaceutical and biotechnology companies - as well as with molecular biology, cell biology and bulk cell culture partners - to provide custom cell line engineering, cell line expansion and validation.
To this end, ChanTest is announcing a new cache of services in Cell & Molecular Biology related to ion channel, G-protein-coupled receptor (GPCR) and transporter proteins:

Stable Cell Line Development: The process of creating a source of continuously dividing, well-characterized cultured cells that originates from a single, engineered cell clone.
Bulk Transient Transfections: An effective alternative to stable cell lines, Bulk Transient Transfections artificially introduce foreign DNA into cells, thereby creating a new, temporary culture of genetically-engineered cells for study.
Large-Scale Cell Culture & Cryopreservation: The preservation of very large numbers of cultured cells in frozen storage under liquid nitrogen. The large-scale aspect creates a homogenous source of cells for improved reproducibility in research studies.
Membrane Preparations: The production of cell membrane fragments that contain proteins or receptors expressed in different types of cells.
"ChanTest is pleased to announce these services to the drug discovery and development community", said Chris Mathes, Ph.D., Chief Commercial Officer of ChanTest, "…these services will surely have a positive impact on the efficiency of everyday processes throughout the industry, and provide our customers with a reliable source of cell and molecular biology services."
Click here to learn more about ChanTest's new Cell and Molecular Biology Services.
FURTHER INFORMATION
ChanTest
14656 New Parkway
Cleveland, Ohio 44128
1-877-828-1777 Toll Free
1-216-332-1665 Tel
1-216-332-1706 Fax
info(at)chantest(dot)com
Contact for Media Inquiries:
Chris Mathes, Ph.D., M.B.A.
Chief Commercial Officer
cmathes(at)chantest(dot)com
About ChanTest® – The Ion Channel Expert
ChanTest's mission is to serve the drug discovery and development needs of customers worldwide, with high-value solutions for ion channel and GPCR biology. Since its inception in 1998, the CRO has tested compounds for more than 300 global pharmaceutical and biotechnology companies, and partners with them to speed the drug development process for the release of better, safer drugs.
ChanTest offers integrated ion channel and GPCR services (GLP and non-GLP) and reagents. The company's library of validated ion channel cell lines, and nonclinical cardiac risk assessment service portfolio, is the most comprehensive commercially available today.
Because of ChanTest's seminal role in the nonclinical cardiac safety field, along with the company's uncompromising commitment to quality, ChanTest has been named the "most trusted and most used fee-for-service provider" for ion channel screening in an independent survey since 2006. ChanTest is based in Cleveland, Ohio.
Visit http://www.chantest.com to learn more about what we do.
Read more: Cell & Molecular Biology Services.