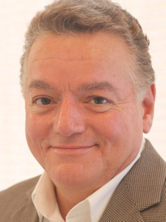 Being proactive and getting a skin cancer screening is a big part of preventing skin cancer. - Dr. Fred Coville, MD
Linwood, NJ (PRWEB) October 15, 2013
Cornerstone Plastic Surgery & Aesthetic Medicine, based in Linwood NJ, is pleased to offer complimentary skin cancer screenings. Dr. Frederick A. Coville, a local Plastic Surgeon will be conducting the screenings with his staff at no charge as a way of giving back to the community, and to stress the importance of good skin care and sun protection in preventing skin cancer.
Dr. Coville and his team will take care of all who attend on a first come - first served basis. This is a first annual event and is being sponsored and hosted by Hamiltion Mall.
This event is being conducted in partnership with Gilda's Club of South Jersey, AEX Convention Services, and Fresh Cut Landscape Management.
Dr. Frederick Coville, MD, known as Dr. Fred to his patients, is an internationally recognized plastic and reconstructive surgeon who now practices here in Linwood, New Jersey. Dr. Fred's experience in combining skin rejuvenation with sophisticated surgical and non-surgical techniques has earned him the respect of plastic surgeons and dermatologic colleagues internationally.
For more information, contact:
Cornerstone Plastic Surgery & Aesthetic Medicine
401 New Road – Suite 103
Linwood, New Jersey 08221
t. 609.957.5652