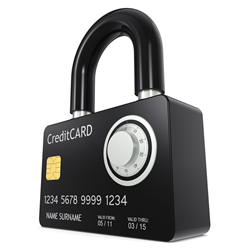 Download PCI security policy templates today from the industry leaders.
Santa Monica, CA (PRWEB) October 12, 2013
pcipolicyportal.com offers sample PCI security policy templates for immediate download as part of its comprehensive PCI Policies Packet for merchants and service providers. Since 2009, pcipolicyportal.com has helped thousands of businesses throughout the globe with industry leading, high-quality PCI DSS policies and procedures. Organizations involved in the storage, processing and/or transmission of cardholder data must become compliant with the Payment Card Industry Data Security Standards. The solution is downloading the PCI Policies Packets, which contain sample PCI security policy templates, along with the following industry leading material:

Section I: Detailed, step-by-step process for becoming PCI compliant - exclusively authored by payments experts with a focus specifically on merchants and service providers needing clear and concise directions for PCI DSS certification.
Section II: Comprehensive set of Policies and procedures developed specifically for PCI compliance as required by the PCI DSS standards.
Section III: High-quality, PCI DSS information security manual as mandated also by the PCI DSS standards for PCI compliance.
Section IV: Certificate of compliance to be self-awarded upon meeting all requirements for PCI compliance.
From Requirement 1 to Requirement 12, the PCI DSS standards mandate literally dozens of policies and procedures to be in place. There's simply no need to spend countless hours authoring templates – trust the regulatory compliance experts today and the sample PCI security policy templates from pcipolicyportal.com.