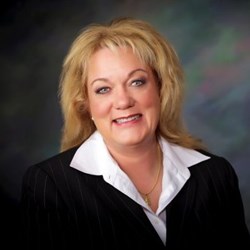 " Embrace has an incredible reputation, financial strength and tremendous management team already in place to offer unprecedented support to the Correspondent Lending Division."
Newport, Rhode Island (PRWEB) October 13, 2013
Newport, RI, September 23, 2013 - Embrace Home Loans, one of the nation's leading and fastest growing mortgage lenders, founded in 1983, announced the launch of its newly created Correspondent Lending Division. Embrace has hired Jackie Weed, a veteran mortgage professional with extensive correspondent lending experience, to build and manage the new division.
"We are very excited to have Jackie and her team as part of Embrace, says Kurt Noyce, President of Embrace Home Loans. "Having worked with Jackie often over the past twenty years, we have become huge fans of her—it was no surprise to us that her team was equally principled, and passionate."
Embrace Home Loans has been a national retail originator and servicer for the past 30 years. The new Correspondent Lending Division shares the same set of values on which Embrace was built and is committed to offering their business partners knowledgeable support and responsive, personal attention. Embrace has defined itself, as a responsive lender with attentive, best customer service based on a deep understanding of market cycles and loan products and will use this experience to assist Correspondent Lending partners in offering a wide range of mortgage solutions to their customers.
Jackie Weed has been named VP, Director of Correspondent Lending. Ms. Weed has over 25 years of mortgage lending experience and has successfully created, grown and managed several start up Correspondent Lending Platforms. Prior to joining Embrace, Ms. Weed held executive level positions at First Choice Loan Services, a wholly owned subsidiary of First Choice Bank; Aegis Mortgage and SIB Mortgage, a wholly owned subsidiary of Staten Island Bank.
"Embrace embodies the customer service values and trust that are critical to the foundation of Correspondent relationships. I am excited to build the Embrace Correspondent Division. My team and I are committed to outstanding, knowledgeable support and personal attention enhanced by competitive products and pricing and state of the art technology. Embrace has an incredible reputation, financial strength and tremendous management team already in place to offer unprecedented support to the Correspondent Lending Division."
"Strategically we have long identified the benefits of developing a Correspondent Group, taking our proven practices in the Direct-to-Consumer and Retail space, and bringing those as a differentiating solution to the community banker and independent mortgage lender. We resisted; however, doing so until we were confident in providing this operating unit with the Marketing, Technology and Credit Support resources to ensure their competitive success", indicates Noyce. "We have spent the past year building those capabilities and are eager to build new alliances, new relationships, and new friends."
Joining Weed is the team of Brent King, Del Smith, Jim Mitchell, Nelson Ramos, similarly "committed to outstanding responsive knowledgeable support and personal attention enhanced by competitive products, pricing, and state of the art technology."
ABOUT Embrace Home Loans - Founded in 1983, Embrace Home Loans is a direct lender for Fannie Mae and Freddie Mac, approved by FHA and VA, and is an issuer for Ginnie Mae. A member of the Mortgage Bankers Association of America (MBA), Embrace Home Loans is an Equal Housing Lender and an accredited business of the Better Business Bureau. Additionally, Embrace Home Loans has been recognized for its excellence in the workplace and devotion to community service through numerous local and national awards, reflecting the lender's commitment to its strong values and outstanding service. Embrace Home Loans is a national lender helping hundreds of thousands customers to date. To learn more about Embrace Home Loans and their Correspondent Lending Division, visit [embracehomeloans.com/correspondent __title__ Embrace Home Loans Correspondent Division].