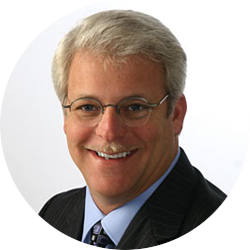 Springfield, MO (PRWEB) October 11, 2013
Using a minimally invasive laser treatment in Springfield, MO, Dr. Robert Reynolds can quickly and effectively eradicate gum disease as well as stimulate bone development to prevent future loss. Unlike traditional gum surgery, the Laser Assisted New Attachment Procedure (LANAP) vaporizes bacterial infection without invasive cutting and suturing. The PerioLase MVP-7 employed during LANAP is the only FDA cleared laser available for the treatment of gum disease.
In the first stage of gum disease (gingivitis), patients typically experience symptoms like increased gum sensitivity, inflammation, and bleeding during brushing or flossing. If addressed at this early stage, the effects of gingivitis can usually be reversed with dental cleanings and improved oral hygiene. If allowed to progress into the moderate or advanced periodontitis, however, gum disease becomes far more insidious as bone deterioration begins to occur. The periodontal infection destroys the connective tissues and bone surrounding the teeth, often triggering tooth loss. Once the tooth falls out, the bone deteriorates more rapidly due to the lack of stimulation.
Because the PerioLase MVP-7 does not damage the healthy, connective tissue and stimulates the surrounding bone to regenerate healthy cells, LANAP often enables Dr. Reynolds to save patients' natural teeth.
For more information on this laser treatment in Springfield, MO, please visit http://www.ozarkspreferreddental.com or call 417-881-3220 to schedule an appointment with Dr. Reynolds.
About the Doctor
Ozarks' Preferred Dental Group is a general practice offering personalized dental care for patients in Springfield, MO since 1921. Dr. Robert Reynolds received his dental degree from the University of Missouri and is part of one percent of dental professionals providing the only FDA cleared laser procedure for gum disease and periodontal treatment. Dr. Reynolds represents the third generation of Reynolds family dentists providing dedicated dental care to patients in the Springfield, MO area. Dr. Reynolds' professional affiliations include the Academy of General Dentistry, the Academy of Dental Sleep Medicine, the International Association of Orthodontists, and the American Academy of Functional Orthodontists. To learn more about Ozarks' Preferred Dental Group and their dental services visit their website at http://www.ozarkspreferreddental.com.