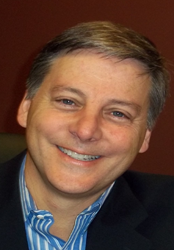 Danvers, MA (PRWEB) October 14, 2013
Wireless Analytics, LLC, a pioneering provider of managed mobility services for the enterprise, today announced that company CEO and elected TEMIA Board Member Erik Eames will speak at a Thought Leadership Panel hosted by The Telecom Expense Management Industry Association, TEMIA, at MobileCON 2013™ which is powered by CTIA.
Eames, along with the rest of the panel of industry experts, will provide valuable insights on the most neglected areas that enterprises need to address when implementing a BYOD (Bring Your Own Device) strategy in conjunction with Managed Mobility Services (MMS), Telecommunications Expense Management and Wireless Expense Management. The panel will also address important considerations for solutions providers that support various aspects of BYOD when they evaluate alliance partners.
"BYOD has failed to deliver many of the expected benefits," said Erik M. Eames, CEO of Wireless Analytics. "Getting a chance to participate in a hands-on discussion of the practical pros and cons of BYOD from TEMIA member companies who have implemented programs will prove invaluable as companies continue to explore this approach to mobility management".
Eames joins industry leaders Christopher Thierry, President of ETeleSolv.com Inc., Jeff Poirior, President & COO of Valicom Corp, Julie Palen, Sr. Vice President of Tangoe, Inc. and Ralph A. Rodriguez, Chairman and CEO of New Technologies and Associates.
The panel, How Providers and Channel Partners Can Capitalize on BYOD, is scheduled to be held on Wednesday, October 16 at 10:30 AM in the San Jose Convention center in Rooms 211 A/B, and is open to all managers and executives attending MobileCON 2013™.
About Wireless Analytics, LLC
Supporting the mobile workforce since 2003, Wireless Analytics works directly with enterprise customers to make wireless mobility management easy and efficient, delivering the tools and support services to reduce costs while enabling employee productivity through wireless technology. Our CLEAN Platform™ (Carrier Lifecycle Expense Analytics) empowers businesses through easy access to wireless performance metrics and powerful online procurement, provisioning and asset tracking tools. Wireless Analytics also partners with leading providers, such as Truphone, MobileIron and iPass, to offer tailored solutions for enterprise mobility. Wireless Analytics has been ranked on Inc. Magazine's Inc. 5000 list as the 50th fastest growing private company in the telecom sector, and has been ranked among the highest in customer satisfaction by AOTMP, a leading industry authority on telecom performance. To demonstrate our commitment to protecting client data, Wireless Analytics, LLC participates in the US-EU and US-Swiss Safe Harbor Privacy Frameworks as set forth by the United States Department of Commerce.
To learn more, please visit http://www.WirelessAnalytics.com.
---
Media Contacts:
Wireless Analytics, LLC
Liz Roberts, Communications & Content Administrator
Tel. +1 978 762 0900
Email: eroberts(at)wirelessanalytics(dot)com