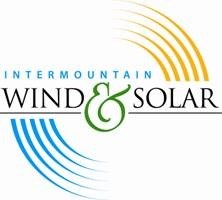 Salt Lake City, UT (PRWEB) October 12, 2013
Recent classes held by IWS revolved around the new incentives programs available to residents and business owners in Utah. Solar power in Salt Lake City, and wind energy in Utah are the primary eligibility factor for residents to gain incentives. IWS is the leading provider for sun and wind energy in Utah and offer cutting edge technology; their energy efficient solutions have helped thousands save money on their monthly utility bills.
IWS aims to educate the public on the benefits of installing a solar power or wind energy source to their home or business. After the great success IWS saw from their spring and summer classes, they decided to extend the classes throughout the fall. The classes were held by IWS representatives to answer questions and present educational information. They talk to the participants about the benefits that installing renewable systems and how they can provide significant cost savings.
Solar power in Salt Lake City is becoming more popular, and more residents are taking interest in what it has to offer them. In the long run, alternative energy can increase your home value, give you independence from traditional energy sources and their increasing costs, and lower the monthly costs of owning your home. IWS realizes that switching out your power source can be a big expense and clients may hesitate to make such a purchase. IWS is there to educate the public on how solar panels in Utah can be affordable due to the new incentives programs available. Their goal is to make the process as easy as possible for clients.
IWS installers can offer a consultation on the solutions that best fit their client's needs depending upon their budget, saving them time and money. Whether residents are looking to utilize renewable power, IWS service and installation is always speedy and as efficient as possible and they will work with clients regarding restrictions and policies. With their community initiative, IWS offers bulk pricing that makes sun and wind energy more affordable and accessible. Because of this bulk option, this economically and environmentally friendly solution is becoming an option for more residents to opt for clean energy. Clean energy options can save money on monthly bills and are eligible for various incentives programs including rebates and tax credits. For more information, visit their website at http://www.imwindandsolar.com.