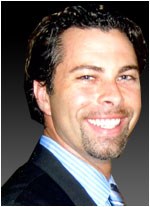 Mansfield, TX (PRWEB) October 12, 2013
Patients in Mansfield, TX now have a more affordable option for replacing missing teeth that combines dental implants with a denture device. The All-on-4 technique uses just four dental implants to hold a permanent denture in place, a combination that provides increased support while keeping costs low for the patient.
Since the cost of an implant procedure increases with each missing tooth, replacing multiple teeth or an entire set of teeth can be quite costly. In the past, edentulous patients who could not afford dental implants had to resign themselves to wearing dentures and the complications that often accompany them. Denture appliances frequently need to be refitted and replaced due to their tendency to slide around in the mouth. Since traditional dentures simply rest on the gums, they lack adequate support and often make telltale clicking sounds when the wearer speaks and eats. The All-on-4 method significantly improves the fit and function of dentures because of the added support provided by the dental implants.
The All-on-4 method also addresses the needs of patients whose bone loss disqualifies them for dental implants. Because implants are surgically embedded into the jawbone, the procedure requires a certain amount of bone density in order for dentists to place them. Patients without adequate bone density typically must undergo a bone grafting procedure in order to be eligible for dental implants. With the All-on-4 method, however, the four implants are strategically placed to maximize the existing bone, allowing many people to bypass the additional grafting procedure.
To schedule a dental implant consultation with Dr. Buske, please call (817) 405-3244. More information about dental implants in Mansfield, TX can be found on the Mansfield Dental Center website at http://www.mansfieldtxdentalcenter.com.
About the Practice
Mansfield Dental Center is a general practice offering personalized dental care for patients in Mansfield, TX. Dr. Jeff Buske received his DDS from Baylor College of Dentistry and is part of one percent of dental professionals providing the only FDA cleared laser procedure for gum disease and periodontal treatment. Dr. Buske trained at the world-renowned Dawson Center for Advanced Dental Studies and is considered one of the world's top implantologists. To learn more about Mansfield Dental Center's services, please visit http://www.mansfieldtxdentalcenter.com.