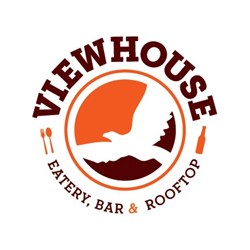 "Now that baseball is over, we wanted to expand our cuisine and add more seasonal, neighborhood-friendly dishes..."
Denver, Colorado (PRWEB) October 15, 2013
The rapidly expanding ViewHouse Eatery, Bar & Rooftop in the emerging Ballpark neighborhood of downtown Denver, broadens their already ample menu, offering more seasonal fare.
Executive Chef, Jose Guerrero is keeping the menu fresh and inventive. ViewHouse is intentional about staying ahead of food trends and remaining relevant to the changes of food preferences in the Ballpark Neighborhood. "Now that baseball is over, we wanted to expand our cuisine and add more seasonal, neighborhood-friendly dishes such as our Honey Mustard Glazed Short Ribs with parsnip puree, butter braised baby carrots, and grilled asparagus served in a peppercorn brandy sauce," explains Guerrero.
With an eye toward local, sustainable food products, ViewHouse is able to provide organic when possible, local when available and always a fresh eating experience. One of Guerrero's personal local favorites is the Colorado Striped Sea Bass served with spiced white beech mushrooms, red onion marmalade with roasted pecan butter which comes directly out of Golden, Colorado. "This particular menu item stays true to our locally rooted approach," says Guerrero. "We just recently launched our Never Ever Food Campaign which not only supports our commitment to provide local and organic premium product but an opportunity to showcase locally rooted companies who provide our premium products such as Aspen Ridge Beef, Denver's Continental Sausage and Red Bird Farms out of Englewood, Colorado." What does Never Ever Mean? It means no antibiotics, no hormones and no by-products.
The newly expanded menu is now available.
ABOUT VIEWHOUSE
President François Safieddine, creator of Denver's Lotus Concepts, wanted to create within the community a healthy, casual, fun experience at a great value without compromising the quality of food and level of service; thus, ViewHouse Eatery, Bar and Rooftop was born. The 20,000-square-foot establishment offers unprecedented views of the Rocky Mountain Front Range and city skyline which is situated right next to Coors Field. There is a variety of bar activities, and over 40 screens that cater to the city's biggest sports fan and casual diners alike. The indoor/outdoor areas include activities for Bocce Ball, Volleyball and other games.
Plans are underway for major expansion. After a resoundingly successful March 2013 opening, ViewHouse announced last month the arrival of ViewHouse 2.0, which will be located in the Southeast Corridor off of I-25 and Arapahoe, next to the rapidly growing Denver Tech Center. Now, residents of Southeast Denver and the surrounding areas can experience rooftop dining, and plenty of shaded seating along with a spacious grassy area where they can enjoy a water feature, and join outdoor door activities similar to those that help give the flagship location in the Ballpark Neighborhood its unique character. ViewHouse 2.0, will house over 16,000 square feet, with the addition of two large banquet rooms for private parties and events.
For more information or to view the newly expanded menu, visit viewhouse.com or email us at aubry(at)viewhouse(dot)com.