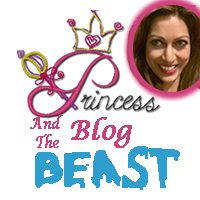 Something very big is coming. In just a few days the "Blog Beast" will be unleashed, and when it does... blogging and marketing will never be the same again...David Sharpe Co Founder Empower Network
(PRWEB UK) 12 October 2013
Best blogging platform to hit the internet marketing industry by Empower Network has been released to the 160,000 existing customers and affiliates today 11th October.
Everyone is rushing to get in on the "New Wave" claims Princess Fizz Of UK. Blogging Beast can be found here, http://www.princessandtheblogbeast.com.
David Sharpe, one the founder of Empower Network had this to say:
"Something very big is coming. In just a few weeks, the 'Blog Beast' will be unleashed, and when it does... blogging and marketing will never be the same again. With over a year of development, dozens of some of the smartest people working around the clock, and millions of dollars invested - the 'Blog Beast' is expected to take the Internet by storm."
New members and serious entrepreneurs all over the world are lining up to join Princess Fizz directly via http://www.princessandtheblogbeast.com to be added on the list to take advantage of the public release on 18th October 2013.
"When you start getting into the setup, maintenance and advance features, WordPress really is a difficult pain," said President David Sharpe of Empower Network. "It was designed to be super user-friendly. Over time, it's become more and more complicated. Whether you agree or you don't, we've decided to make blogging easy so anyone could do it, even a grandma who's new to the Internet. Blog Beast is everything WordPress was originally meant to be."
Blog Beast simplifies the audio/video/image blogging experience by allowing the user to record video or audio or upload image directly from within a mobile app. Both Andriod and Apple have these apps ready to download and use straight away from the apps market. With two simple clicks, anyone can post a podcast or video online from a smartphone or computer, making Blog Beast essentially "grandma-proof."
Sharing is also easier because Blog Beast allows users to reblog posts from other Blog Beast sites, giving the original author credit, while posting the content within their own blogs. A new proprietary commenting feature allows readers to share blogs and their blog comments on social media platforms with links back to the original blog posts.
Users of Blogging Beast can also withhold premium content with a paywall, a incredibly genius inbuilt sales conversion system which restricts access to such content and offers a call to action for viewers to upgrade their accounts in order to view it.
"We wanted to create an atmosphere where no matter where you are and what your idea is, you can put it on your blog when inspiration strikes," Sharpe said. "That's one of the many ways we are changing the viral blogging industry. Imagine building and managing a business from your phone."
Other features available through Blog Beast are training on blogging, marketing and leadership, as well as a customer relationship management system that allows a user to access his or her back office, view sales and transactions as well as send email blasts to customer groups.
The Blog Beast price is only $25 per month, the same as the current Empower Network blogging system, while still in the pre launch phase. Empower Network will automatically migrate all existing customers to its new platform on Oct. 11th. Empower Network also offers an affiliate compensation plan to its nearly 30,000 active affiliates, and that number is expected to rise dramatically with this new system release.
As Empower Network will disable orders until the 18th October public launch, anyone interested in using Blog Beast must get on the list here http://princessandtheblogbeast.com to be notified of when the cart reopens The order cart will shut down again on Oct. 28 and there has been no predetermined date as to when it will reopen.
Details are revealed on this site, http://www.princessandtheblogbeast.com.
Empower Network and it's Viral Blogging System is the lucrative solution to a complicated online marketing world. Over 160,000 people agree.
An official invite can be found on the Empower Network website via this link: http://www.princessandtheblogbeast.com. Enter your email and make sure you agree in your email notification that you accept emails so you can be notified in preference when the cart reopens.
Imagine buying Apple stock when it was only $5/share or joining Amway the year it was founded in 1959 by Jay Van Andel and Richard DeVos.
Today, you'd probably have a worldwide team doing millions of dollars in sales volume each month.
Or what if you had "inside information" about the dot com bubble in 1998.... and positioned yourself in front of it, and had access to all the information you needed to be on the 'inside' of the massive wealth transfer that has taken place over the last 25 years?
Internet Marketers know there's a really good chance Env2 will exceed business for many people just like so many others who were in the right place at the right time.