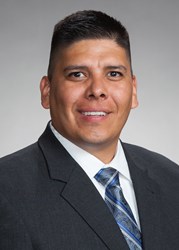 (PRWEB) October 14, 2013
Holland & Hart LLP is pleased to announce the addition of Steven Small to the firm's Bankruptcy, Finance and Real Estate and Construction practices. He is based out of the firm's Billings office.
Small advises clients on acquisitions and sales, financing, commercial leasing, secured and unsecured financing transactions, mergers, asset and stock purchases and loan workouts and restructurings. He also represents clients in business transactions, entity formation, corporate and partnership reorganizations, estate planning, trust administration and wealth transfer.
He is a member of the Montana Defense Trial Lawyers, the Northwest Indian Bar Association, the Indian Law Section of the Montana Bar Association, the Business Law Section of the American Bar Association (ABA), the Contracts Document Division of ABA Construction Industry Forum and the Yellowstone County Bar Association.
Small holds a J.D. from the University of Montana School of Law, an M.B.A. and a B.S. in Finance from the University of Montana School of Business Administration and a B.A. in Native American Studies from the University of Montana.
About Holland & Hart
Holland & Hart LLP delivers integrated legal solutions to regional, national and international clients of all sizes.
Since its inception in 1947, Holland & Hart's more than 440 lawyers have consistently been
recognized by leading national and international peer and industry review organizations for innovation and dedication to the practice of law.
For more information, visit http://www.hollandhart.com.