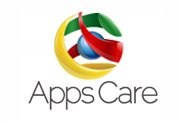 By harnessing the power of technology, Google Apps can offer enterprise, education, non-profits and government alike, the means to meet changing workplace expectations
UK (PRWEB UK) 14 October 2013
London: Around the world, businesses, non-profits, governments and schools continuously face the difficult challenge of reducing costs while improving the quality of service they provide. This challenge becomes even more critical in turbulent economic times. Not to mention the fact that the next generation of employees – the "millennials" – brings a different set of expectations to the office. For example, they expect the ability to work together without sitting in the same room, they want to take their data with them wherever they go, they want to chat (over voice and video) with colleagues, partners and stakeholders and they expect instantaneous and unwavering access to the Internet.
By harnessing the power of technology, Google Apps can offer enterprise, education, non-profits and government alike, the means to meet these expectations. Google Apps for Business is a 100% cloud suite of collaborative and communication tools including mail, calendar, document, and site creation that helps organisations save money while providing a rich set of technology tools that will enable businesses to better meet the demands of employees and customers. More than 5 million businesses are using Google Apps today, with more signing up every day.
BBVA Bank
ITV
Ocado
Roberto Cavalli
The Roche Group
Specsavers
Trinity Mirror Group
Virgin America
Just Eat
Whirlpool
Jaguar Landrover
Rentokil Initial
To share info about these latest innovations, we'd like to invite you to a free live customer webinar on either;
Wednesday 23rd October OR Thursday 31st October.
In this session you'll hear directly from Just Eat, pioneers in the takeaway online aggregators market who migrated to Google Apps in 2012. Martin Russell, Head of IT Services will talk about their decision to go with Google Apps, the results they've seen so far, and their future plans for Apps. Whether you're an IT professional, C-level or just have an interest in the benefits of cloud computing we hope you'll join us to hear about how Google Apps can help organisations like Just Eat save money and IT resources, communicate and collaborate safely and securely across distance with a set of tools for working together.
Future webinars will focus on select areas of interest to be chosen by attendees of the initial webinars. Follow us on Twitter (@AppsCare) to ensure you do miss out on future events.
About Google Apps for Business
Google Apps is a cloud-based productivity suite that helps individuals and teams connect and get work done from anywhere on any device. It's simple to setup, use and manage, allowing organisations to work smarter and focus on what really matters. The Google Apps suite includes, Gmail, Drive, Calendar, Sites, Hangouts and more for £33 per user per year. Licenses for Google Apps for Education and Google Apps for Non-Profits are free.
About AppsCare
AppsCare, powered by Netpremacy Global Services, is a world leader in cloud services provisions, supporting over 2500 customers in 33 countries. AppsCare comprise 10+ years experience deploying technical solutions for organisations of all sizes and geographies utilising their GStall delivery methodology and AppsCare support programmes. AppsCare's engineers were some of the first to achieve both Google Apps Certified Deployment Specialist (GACDS) and Cisco IronPort Certified Security Specialist (CICSS) accreditations, providing unrivalled expertise in their customer care teams.
To keep up to date with the latest industry news, tips, 'how to' features and useful information about Cloud Computing, join AppsCare's mailing list.
@AppsCare | @Netpremacy