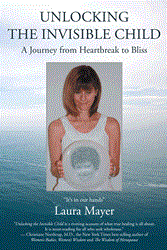 It takes courage to love yourself enough.
Los Angeles, CA (PRWEB) October 17, 2013
SoulDancingHealingPractice author and transformational healer Laura Mayer "shows up" at The Brave Heart Women's Annual Rise Conference (http://www.BraveHeartWomen) to share her story of empowerment along with successful healing tools with those willing to relinquish childhood traumas and dramas that have prevented them from moving forward in the past. Go to http://www.dancingheartdancinghands.com for additional information.
Everything in Laura's story is true. After suffering with a progressive, degenerative neurological disease for forty years/eighteen surgeries, Laura stepped out of the medical box and opened to the world of spirituality and alternative healing and witnessed complete transformation of mind, body and soul.
She emphasizes that it takes courage to love yourself enough to face traumas and truths long kept hidden, to step into life with grace and gratitude, and to show up, faith first, against all odds. It's about having the courage and the determination to take back what is rightfully, preciously yours. Then you'll be, as Laura Mayer is, unstoppable.
The book, Unlocking the Invisible Child: A Journey from Heartbreak to Bliss, which is available at: DancingHeartDancingHands.com offers the key to releasing old hurts, healing emotional wounds and embracing the child who hides within.
Christine Northrup, MD., New York Times best selling author of Women's Bodies, Women's Wisdom and more, describes Mayer's book as a "riveting account of what true healing is all about and must-reading for all who seek wholeness."
"Unlocking the Invisible Child contains some universal truths which can help us all to achieve our potential to heal our wounds, nourish our lives and induce self healing of body, mind and spirit," advises Bernie Siegel, MD author of Faith, Hope & Healing and A Book of Miracles.
From the medical community comes a wholehearted recommendation to "Read this book," says Dr. Mark Belsky, Chief of Hand Surgery at Tufts-New England Medical Center, "and be prepared to challenge yourself to a life worth living."
Laura comes straight from her heart. You can feel the voice of her spirit emanating from the depths of her soul. Her experiences come from a childhood where she felt unseen to her clinical career as an accomplished occupational therapist, as a patient who endured more than 18 painful reconstructive surgeries, to her role today as an intuitive healer and sought-after inspirational speaker.
People who have experienced her work agree that she is truly gifted and that her wisdom and compassion are integral components in transformational healing journeys.
"Her knowledge in energetic healing allows her to be the conductor of the symphony which is my mind, body and spirit. She orchestrates in such a way that will allow true harmony of my vibrational field, and clear my soul of negative karma." - Maria Lisa Uy, MD., ABIHM
"After only one session with Laura, the work gave me the support I needed to literally change the direction and the quality of my life." - Carol Fitzpatrick, seer, spiritual activist and new paradigm community-builder
"I've experienced Laura's work and want to support her in getting others connected. She is gifted. Cut those cords from the past that entangle us!" - Helen Celestine, founder of Star Visions, Chappaqua, NY
"How can I ever thank you enough, Laura, for walking alongside me on my journey, for your genuine support and compassion, and for helping me to stay accountable to myself? You have been a lifesaver. - Catherine Sauberan, R.N., Tucson, AZ
Laura's spirit and grace immediately touched my terrified heart. Her support, generosity, wisdom and humor guide me to a deeper knowing and a deeper trust in my ability to transcend from decades of abuse and neglect. - Linda Cooper, Falls Church, VA.
Laura Mayer, founder of SoulDancing Healing Practice, is a metaphysical healer, teacher, occupational therapist, inspirational speaker, author of Unlocking the Invisible Child: A Journey from Heartbreak to Bliss, and co-author in 'Healing from Within' part of the best selling series Adventures in Manifesting. Her website is: DancingHeartDancingHands.com. Laura is currently writing her second book, Step Up to the Plate: Heal for Real. Laura incorporates her intuitive prowess into a road map for anyone willing to take life into their own hands. Laura knows what healing looks like and how to heal for real.