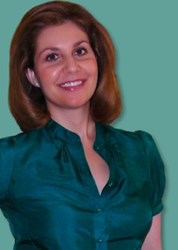 Cincinnati, Ohio (PRWEB) October 22, 2013
Thanksgiving is a time for family togetherness, and this year Freebie Finding Mom has compiled a resource of activities to bring everyone together.
Use Freebie Finding Mom's 25 Preschool Thanksgiving Crafts to get even the youngest family members engaged and having fun. Discover a myriad of ways to make a Thanksgiving turkey and a slew of innovative projects like cardboard tube pilgrims and Indians plus creative food crafts.
Crafts not quite the family's style? No problem, Freebie Finding Mom offers other intriguing Thanksgiving activities such as 25 Free Thanksgiving Printables for Preschoolers. The printables include Thanksgiving coloring pages, a turkey cut and paste craft, and Thanksgiving handwriting worksheets. Older family members may have just as much fun as the littlest ones as they help out with these Thanksgiving activities.
Freebie Finding Mom doesn't stop at getting the youngest family members ready for Thanksgiving. Many family's Thanksgivings wouldn't be complete without a hearty helping of holiday football; however, for those that aren't football fans, Freebie Finding Mom has created a comprehensive list of 25 Things to do During the Thanksgiving Football Games. This list is guaranteed to keep family members entertained and having fun while others are glued to the tube.