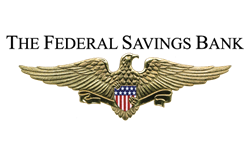 Over the past year, the value of the U.S. shadow inventory dropped by $87 billion"
Chicago, IL (PRWEB) October 12, 2013
The Federal Savings Bank finds that foreclosures have fallen significantly from 2008 levels.
In August 2013, there were 48,000 foreclosures completed, a significant reduction of 34 percent from 72,000 during the same month in 2012 according to a recent "National Foreclosure Report" posted by Core Logic. Since 2008, there have been approximately 4.5 million foreclosures nationwide. The number of foreclosures impacted the improvement of the housing market by slowing down the rate of recovery and leaving many homeowners with poor credit and few financing options.
"The foreclosure inventory continues to improve, as exhibited by these recent numbers," said CoreLogic Chief Economist Dr. Mark Fleming. "A surge in completed foreclosures and a rise in the foreclosure inventory is unlikely given continued house price improvements and shortages of supply in many markets."
While some foreclosure relief came from investors purchasing underwater homes with cash many bought properties from auctions or directly from banks. While this trend skewed the market from normal buyers and conditions, it did alleviate much of the burden caused by foreclosed homes. Now that the market has recovered more and foreclosure rates have fallen, normal buyers are back in action as home prices and sales rise.
Shadow inventory shrinks
The shadow inventory, the backlog of homes that are not for sale but are either in financial distress or under foreclosure, reached 1.9 million homes in July 2013, down from 22 million in July 2012. By comparison, the shadow inventory peaked in 2010 at 3.3 million homes, 33 percent more than the July 2013 figure. The total shadow inventory in 2013 was valued at $293 billion.
"Over the past year, the value of the U.S. shadow inventory dropped by $87 billion - a sign of increased normalcy in the housing market," President and CEO of CoreLogic Anand Nallathambi stated. "With a year-over-year decrease of 22 percent in July, the shadow inventory has now declined steadily for 10 consecutive months."
"The real estate market is normalizing where one homeowners homeowner sells their property to another buyer with the help of a mortgage," says Nick, a banker at The Federal Savings Bank. Low rate mortgage options at the bank have helped many first-time homebuyers regain strength in the real estate market and boost sales. The CoreLogic findings represent good news for the housing recovery and stabilization of the economy.
Contact the Federal Savings Bank, a veteran owned bank, to explore low cost mortgage options.