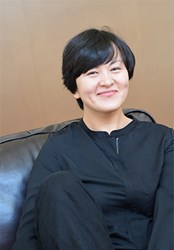 My purpose in designing with luxury cashmere is not solely to create beautiful garments, but to enhance the natural elegance of the body, whatever silhouette it may be
Ashburn, VA (PRWEB) October 15, 2013
Zynni Cashmere, a luxury cashmere label of exquisite apparel dedicated to women who love to look amazing, feel comfortable and enjoy the high quality of a delicate natural fabric, announces the launch of its line and new online store at zynnicashmere.com
The collection is simple yet sophisticated, and the garments, which are made of the finest Inner Mongolia cashmere, will make the perfect fashion statement in the boardroom, as well as on a night out, paired with glamorous accessories.
''My purpose in designing with luxury cashmere is not solely to create beautiful garments, but to enhance the natural elegance of the body, whatever silhouette it may be," said designer Qing Hua, who presently resides in Northern Virginia (USA). She is aware that busy women need freedom of movement and plenty of comfort, and that 'less is definitely more' in organic cashmere design.
The high-quality cashmere used by Qing is produced with the fine 100% cashmere of Inner Mongolia goats that live in regions with extremely low temperatures. Before actually being used for creating garments, cashmere needs to be de-haired and carefully processed. Amazing as it may seem, it takes no less than 63 eco-friendly procedures from when the wool is collected to when it is worked into cashmere yarn, to get pure cashmere wool. This precious fibre, which enriches the Zynni Cashmere collections, is used for only 1% of wool items sold worldwide and is extremely fine (around 15.5 microns). It is famous for its durability, softness and luxurious touch, and in cold weather it is simply divine because it keeps warmer than wool, without being bulky.
Qing Hua, who is specialized in knitwear, realized that women of all shapes and sizes could look chic and elegant wearing timeless pieces, such as designer cashmere cardigans, dresses or robes. Her collection has a subtle Asian touch, offering flattering items that are understatedly elegant and ready to keep ladies warm. Another interesting detail is the versatility of these garments. Many of them can be worn inside out, up or downside, creating surprising and unique looks that suit perfectly every silhouette.
Every item of the collection can be ordered directly on the brand's online cashmere boutique, however Zynni Cashmere is actively engaged with a number of retail stores and high end boutique stores to display and market Qing's beautiful designs.
For further inquiries, interested boutiques and stores are kindly invited to contact Zynni Cashmere at support(at)zynnicashmere or call Toll Free: 800 441 3814.
The Zynni Cashmere items are true must-haves for every woman's wardrobe and they make memorable gifts as well. Including also some no-dye items, this collection is meant to offer a great amount of confidence and nonchalance to any lady who wants to wear luxury cashmere.